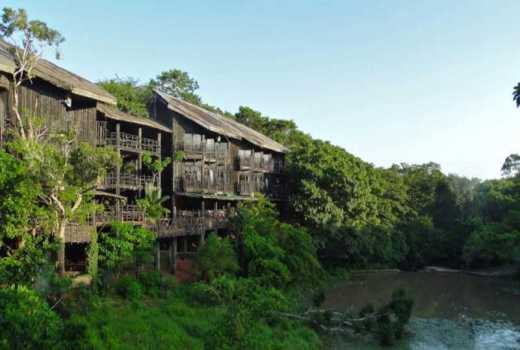 Kenya is vast country with a wide array of attractions-each one poles apart from the next. I would know because even after half a decade of active travel writing, I have barely scratched the surface of bucket list spots I hope to visit.
One of the spaces I have yearned to visit is Shimba Hills Reserve. Background research over time made me aware it protects one of the largest coastal forests in Kenya after Arabuko-Sokoke. One of the main attractions of the reserve established in 1968 is a majestic waterfall cascading some 25m (82 feet) over the escarpment, healthy herds of elephants, and sporty Hippotragus niger.
And no, the latter is not a species of hippopotami but rather is a stunning antelope popularly referred to a sable antelope.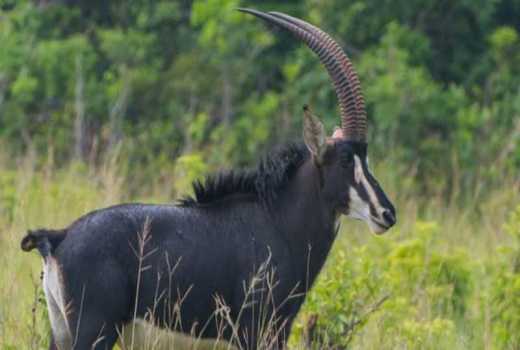 Shimba hills is in Kwale County and if you are keen on self-driving and have day to spare, you can beat the traffic by branching off Mombasa Highway through scenic Samburu. The stretch up to Kinango is currently being paved so beware of short-lived inconveniences.
At 11:00hrs hours, after one and a half hours slaying clouds, I traded dry Nairobi heat for Ukunda's humidity. While I was mentally prepared for the clamminess, a few surprises threw me off. First, I was pleasantly staggered to learn that the distance into Shimba Hills is a mere 50 kilometres from Ukunda airstrip turning at Kombani onto the C106 road where the west pointing Shimba Hills National Reserve sign stands.
Factoring in that distance, one would expect similar weather. Wrong. Anyone who has grown up in the tropics would consider it cool weather.
There are various accommodation options in Shimba fitting every budget, but should you desire a front row seat to the spectacle christened The Sable Antelope Paradise, I recommend the two options possible: KWS campsites and Shimba Hills Lodge that is synonymous with the reserve.
The latter is the only 'tree lodge' within Kenya's Coastal rain forests. An award-winning design when built in 1986, it was commissioned as a coastal alternative to the famous Tree Tops. You know, the one where a princess went up and came down a queen.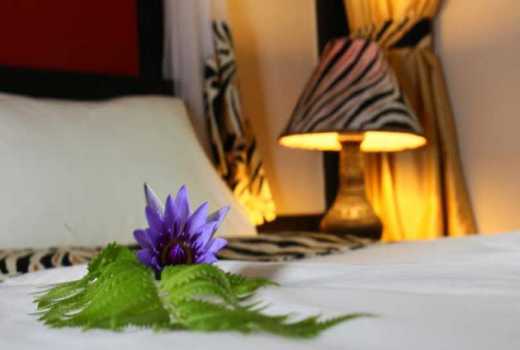 Throughout its construction emphasis was upon natural materials with cedar wood dominating resulting in a warm and relaxing interior. All this majesty, however, is not visible as you approach the lodge, not even from the parking lot, as the tree lodge is concealed by the evergreen rainforest.
If you endure the wooden walkway, she embraces you with her warmth amplified by wood finishing dotted by the select art comprising mainly of handcrafted sculptures and knitted cloth hangings.
Worth the mention is the 'rock art' etched on the dining room's wall that paints an age gone by.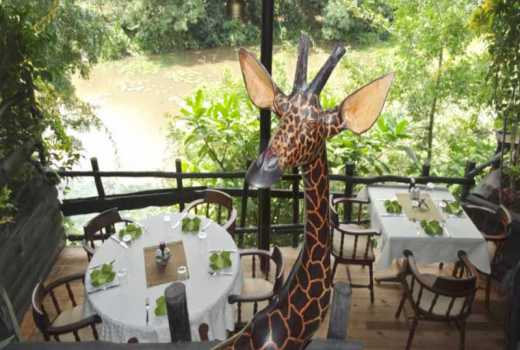 Expect passionate service when Abdalla and company wait on you. The cheer also does not escape director Gabriele Kampenhuber who together with her business partners bought Shimba hills lodge in 2014 saving it from imminent closure.
With only a day to spare, I had to pick my activities carefully. I opted for the more challenging path of trailing of the last breeding herd of sable antelopes numbering close to 100.
After a patient search, the gods gifted me with a sighting of a pair of females of this shy species.
To toast to this achievement, my travelling party and I treated ourselves to a drink of the sunset at the 450m Pengo Hill. This high point offers panoramic views of the beautiful landscape, Mt Kilimanjaro on a good day, Tsavo plains and the coastal line to Chale Island.