Dark season is for anyone
SUNDAY MAGAZINE
By Ann Mukei | October 18th 2015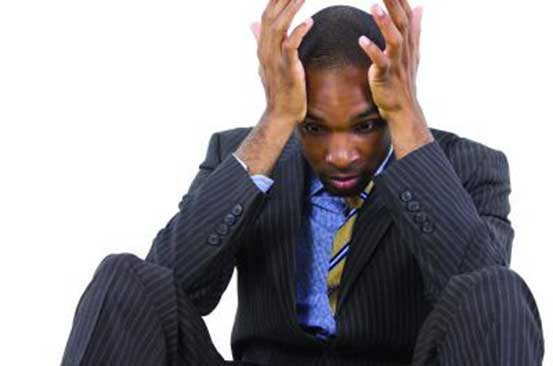 NAIROBI: Everyone will experience a dark season at one point of their lives. Not because they are bad or they have done anything wrong, but because life has happened.
No one ever likes those dark times: when nothing seems to be working and life is simply not enjoyable.
The cave season can be so uncomfortable and prolonged that even the strongest of us escape emotional ruin by the skin of their teeth.
As much us you dread that season, you will look back with wonder at how you birthed a better you.
Growth always happens in dark places, blessings abound after a dalliance with those dark places. Dark places make you grow, they sprinkle substance in your character — ask that seed that has been interred in the soil.
For lonely and fearful days, it must stay there until it is ready to germinate and grow fruit. The day it sprouts and shoots is a time of joy as it gets to see the light of day.
It is dark when someone you love dies; it gets dark when you lose a much-needed job; it gets dark when you are battling a life-threatening disease.
Sometimes the period is so long that you wonder whether it will ever come to an end, but the irony is that it is actually a new beginning. Like the infamous Dark Ages, things deteriorate.
The Dark Ages is a historical period that emphasises the cultural and economic deterioration that supposedly occurred in Europe during the decline of the Roman empire.
The label employs the traditional light versus darkness imagery to contrast the "darkness" of the period with and earlier and later periods of "light".
The period that happened between the 6th to the 13th century was characterised by oppression and ignorance and intellectual darkness.
Today, popular culture refers to it as a time of backwardness, akin to what happens when things in your life are not working for you. But it is not all gloom. Europe is a most developed continent, advanced in matters cultural, social and economic.
There are some things that you can only learn from a dark place. It is no cliché when they say that there is power in affliction.
When you have been to several dark places, small things stop fazing you. It is no big deal that you have missed that parking slot.
It is no big deal that it is raining — yet again — and that there is a snarl up of traffic.
You have developed a certain faith in life even when things do not make sense; because you know that soon enough that era will soon be over and the light will soon come streaming in.
Talking about light, you must realise that it is good, but when it is too much, there is a possibility that it will stunt your growth.
Have you noticed that when you have been holed up in the house for hours and walk out into the sun the light, no matter how weak the light is, it will appear a tad too bright and blinding?
That is what will happen when the time comes for you to crawl out of that dark place.
Life will suddenly seem bigger, and more beautiful, and this is no trick of the light.
Appreciate your dark ages, your times in the cave, that stopover towards your destiny for tomorrow holds bright light.
The trick is to keep moving, to do the right thing, even at the darkest hour.
Are one-click condolences and sympathies helpful?
When television host Janet Kanini Ikua took to Facebook two weeks ago to announce that she had been diagnosed with stage-four lung cancer, Kenyans reacted overwhelmingly, expressing best wishes and offering to contribute towards settling her medical bill.