JB Maina: I started music career with borrowed Sh300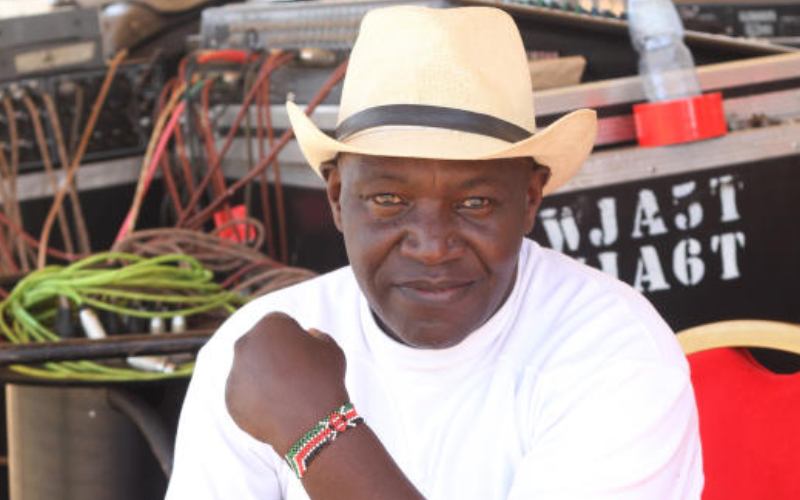 John Maina aka JB Maina loves poetically slanted analogies.
If he is not narrating a tale of the lion and the hare, he is recounting a fable of why the tethered goat died.
This reflects in his hundreds of compositions. You can easily tap it in his effortless storytelling and his engaging demeanour.
Among his over 400 songs, Tiga Kumute is such a rib cracker. No wonder the track has been re-recorded in many renditions, locally and internationally. It is a vibe this 'Eastside' world you must check out.
Some even think the popular single was originally done by fellow Mugithi ace Paul Mwangi aka Salim Junior, whose version is as good as the initial release.
This affirmation crisis is nothing new to JB Maina, who had to put his foot down and stop corporates and individuals from exploiting his intellectual property after years of abuse partly orchestrated by a lofty music policy in Kenya.
In the intellectual melee, internationally acclaimed Kenyan music star Charles Odero alias Makadem had to pay the singer Sh100,000 for a recent re-recording.
Back in 2014, Safaricom reached an agreement to pay the singer Sh15 million as compensation for alleged use of his songs as ringtones, through the giant teleco's Skiza tunes and Surf 2 Win Promotion platforms. The battles never seem to end.
"In 1992, I released Muiritu Wa Kabete and sold out many copies. All other musicians, especially those branded as 'One Man Guitar' started singing the songs all over the country, in every club.
"I was not getting any financial returns out of these performances. Advertising companies and even ring-back tone music service providers started using the music for commercial purposes. That hurt me and I decided to face it off with them legally. I succeeded," says JB Maina.
The Mugithi music artiste is as vibrant and engaging as his music. Here at Wang'uru Stadium where tens of artistes have gathered in readiness for the forthcoming Mashujaa Day, JB Maina seems the toast of them all.
While the media, fellow musicians and fans battle for a piece of him, he plays down his enigmatic attraction and popularity.
He loves simplicity and humility. Wisdom and experience have moulded him into one of the most celebrated music giants in the country, with a career spanning over four decades.
He prides himself in his craft, having emerged after closely following the success of the first profiled generation of Kenyan music icons.
They include the late John Amutabi Nzenze of the popular Angelike, Julieta Rudi Tuoane and Habari za Nairobi twist hits of the 1960s, and Daudi Kabaka, the king of African twist and one of the founding fathers of Kenyan Benga music.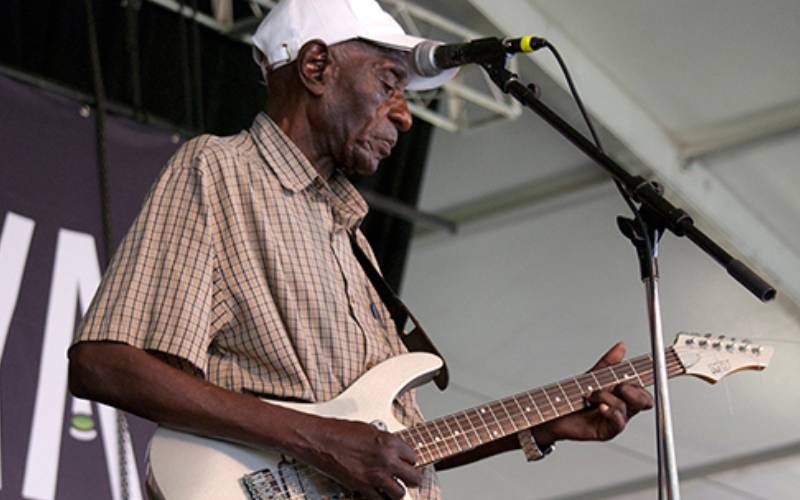 Recalling Fadhili Williams of the classic Malaika song and his The Jambo Boys band formed in 1963, Daniel Owino Misiani who first recorded with the Victoria Boys in 1965, and his closest influence Joseph Kamaru, JB Maina feels nostalgic. His memory takes him back to 1980 when at 15, he plugged himself into the world of music.
"The music journey has been good but I cannot say it is the way it should have been. The music environment in Kenya has not been good throughout the years. We have not had good music policies for the longest time to protect musicians and their copyright works. This has resulted in so much infringement on intellectual property," he says.
Born in Othaya, Nyeri County, JB Maina could not see any future in rearing goats and cows, a task he had been given after he discovered that academics were not his way out. He was determined to make it in life through music.
"I moved to Nairobi to try music. When I left Nyeri as a small boy my uncle, who was a casual labourer, borrowed Sh300 for me to get started. He gave me the money and said 'go out there and sing.' Sh300 is what I used to start my music career," he says.
"When I got to Nairobi, I had nowhere to sleep. Often, I would spend the nights with watchmen at club corridors along River Road. I would sit outside the club where the music jukebox was stationed until morning, as I could not be allowed into the club. Life was not easy, but I was determined to break through whichever way," says JB Maina.
The artiste says he met Joe Mwangi of the then Mercury Records who made him his studio errand boy. While there, he hobnobbed with big music stars like John Ndichu and Wahome wa Maingi, who introduced him to live performance.
JB Maina notes that at the age of 15, he released his debut single Kirindi Tigana Nakio (recorded at Joseph Kamaru's River Road studios) and the song became an instant hit.
Strangely, it became popular in West Africa and this success gave him the drive. With this, he came to learn that when one does good music, people embrace it without one having to necessarily push it.
"The only broadcaster then, VoK, had an engineer who offered to have the song played at the station, and that is what actually contributed to its popularity. The engineer later offered me Sh9,000 to record my project. He said if I never made any profit I should not refund him the money. Amazingly after recording the first 350 project copies with the cash, the first client ordered 400 copies," says the man whose initial compilation had hits such as Kirindi, Muthoni and Wahakire Murunugu na Kii.
"I can say 1992 was my biggest breakthrough following the release of the Muiritu wa Kabete album that had 10 songs. The album produced many hits that made me a household name.
It sold in big numbers and got me lucrative concerts and financial deals. Among the tracks that did well include Muiritu wa Kabete, Tiga Kumute, Mundia Tawa, Cece and Tuhua twa Rose," says JB Maina.
The music entrepreneur recalls working on the Tiga Kumute collaboration with musician Wyre, and this brought with it another turning point.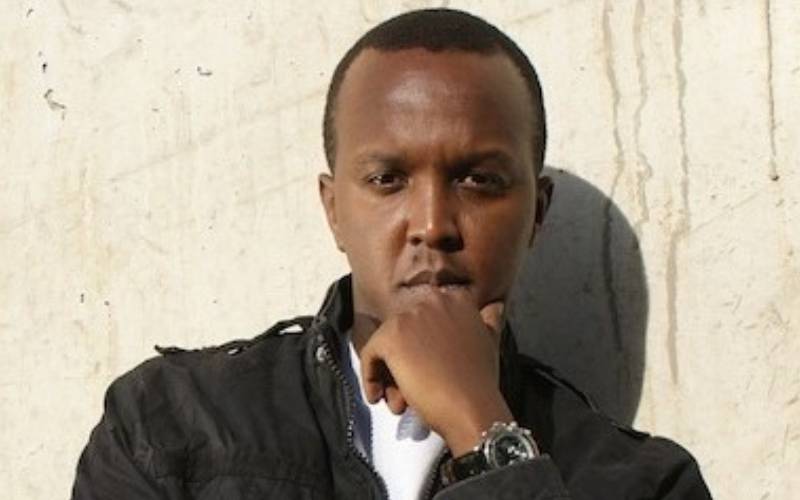 "It sparked a new following and lease of life and connected me with a different generation of fans. I have since worked with other great artistes, such as Jose Chameleone from Uganda, and also shared the stage with Flavour from Nigeria," he says.
JB Maina casts his eyes on the stadium, where tens of young musicians and dancers are doing their rehearsals ahead of the big day.
Watching their energy and enthusiasm as they take instructions from the trainers, he nods as if to give the signal of a promising entertainment generation.
Having walked the miles, his worry has been the thought of handing over the baton to newcomers who have no regard for culture and societal norms that shape society.
He has watched musicians come and go, artistes whose music was laced with vulgar lyrics, driven by their ostentatious approach to showbiz. Artistes whose content could not guarantee longevity or draw following beyond their imaginable lean settings.
JB Maina reflects back again at where it all started as I ask him what should be done to ensure continuity and help Kenyan music make an impact beyond the borders as did that of stars of the old.
"Most young artistes are after quick gains. They are not ready to go through the process that makes a seasoned artiste. They are operating like robots. I can tell you, this kind of music (Gengetone) cannot last and that means the artistes doing that kind of music have no future in the game," he says.
He adds, "See, the song I sang in 1992 is still fuelling my car. It is the song that is still educating my children. It is what is still feeding me. The new artistes have a lot to learn from our past."
The musician is, however, quick to defend artistes from the popular public view that they lead careless and dangerous lives with no care for tomorrow.
"People keep castigating musicians for living a carefree life and on the fast lane. That is not really the case. What makes one think that musicians are just out there throwing their money and themselves to women and everything lavish? I think people should take time to understand the life of an artiste," says JB Maina.