Nikita Kering opens up on growing out of family and friends' expectations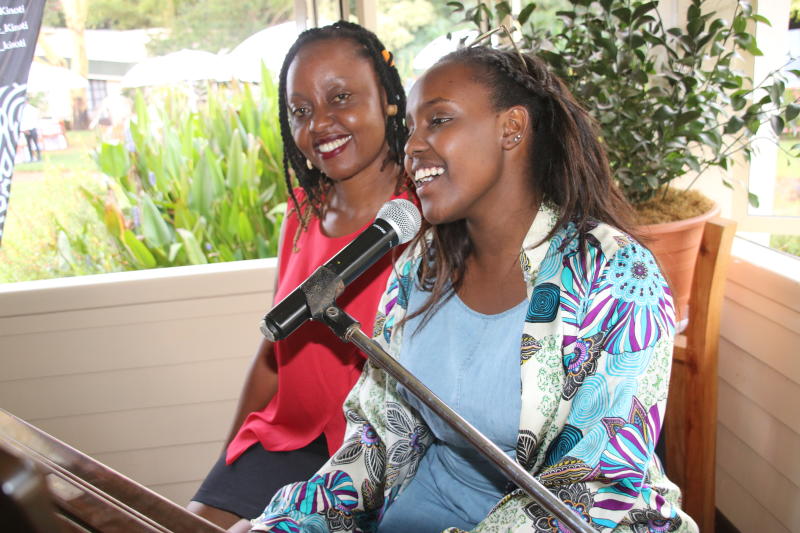 Nineteen-year-old starlet Nikita Kering opened up on staying centered and being true to herself despite expectations from her dad and pressure from outsiders in regards to her music choices as a teenager.
The latest artist to be selected as Apple Music's Rising Star of the Month had a virtual interview with renown Apple Music host Nadeska Alexis on her Nadeska Show Episode 52 where they had a candid conversation about her rise to the top of the music game, and her anxiety of what direction to take with her music.
The 'Ex' singer touched on the friction she had with different people that wanted her to make certain choices in her career, such as releasing more music or a certain type, despite being uncomfortable in doing so, then.
"It took a lot of maturity and mental growth for me to finally come to that point. But I think it was also a combination of people around me realising that I'm now an adult and I'm well educated on a couple of stuff, and it's time to finally let go of the chains and allow me to make my own decisions, like throwing me into the deep end," she narrated, before she cited her dad also lacked understanding, but she was level-headed enough to stand her ground in what she wanted to do personally. "My dad for instance would just tell me 'Just do it', and you haven't even listened to the idea or listen to what I wanna do, and he would be like 'make your mistakes and go ahead', it was those moments that made me courageous enough to ignore the pressures that come from other parties," the Music Business and Technology graduate expounded on how she managed to trust her gut and fight any outside forces edging her towards other interests.
The Universal Music signee also shared how she decided to drop her June-debut EP 'A Side Of Me' and the thought process behind it.
"Production-wise, I used the producers I have been working for sometime now simply because of how dear the project was to me, I was not ready to experiment with producers locally. I was ready to experiment with people internationally, but at the time, my exposure was not that great and so having that opportunity to reach out to producers internationally would have been hectic of course people are bias against people who are not that 'famous'" she explained of 'working with what she had' and the solo esque fashion of the project that had no features even if she looks up to many artists domestically, that she did not exactly mention in the interview.
The youngest AFRIMA Awards winner went on to state that the project was a blend of all her music muses from Alicia Keys, Tiwa Savage, and many others – while the title speaks to her 'experimental' side rather than all she can offer, which we shall soon see.