Musician Juliani: No need for statement about the obvious...
STANDARD ENTERTAINMENT
By Fay Ngina | September 3rd 2021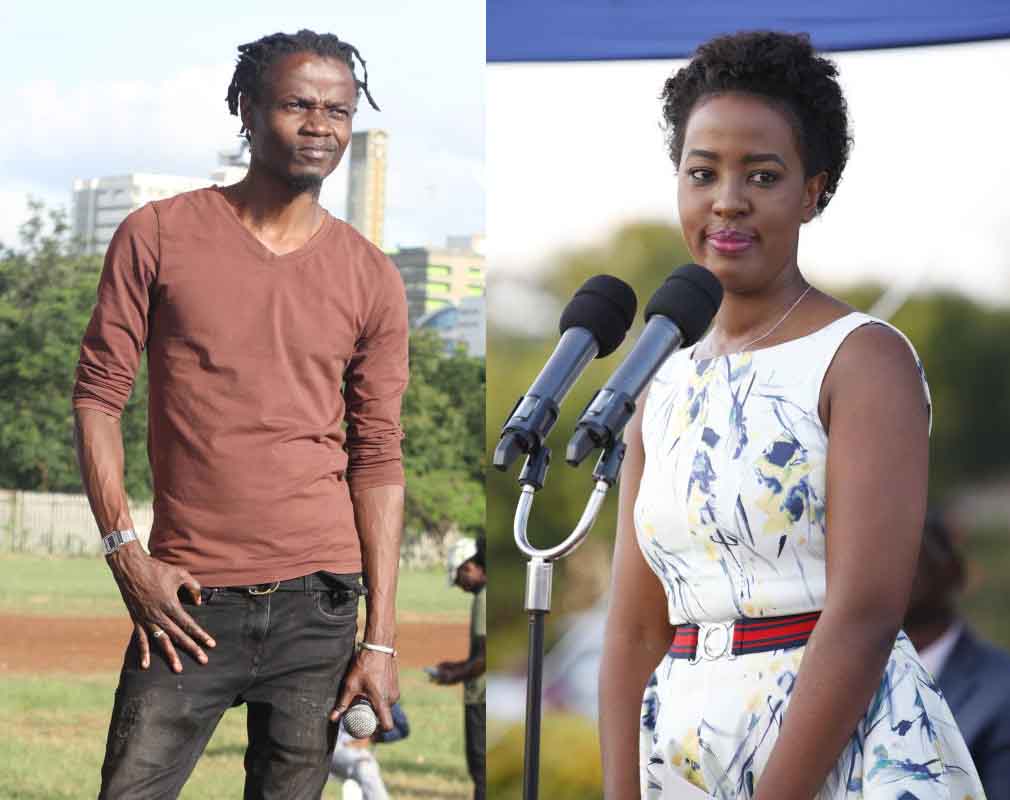 Musician and rapper Julius 'Juliani' Owino has allegedly been warned against posting pictures with former Machakos first lady Lillian Ng'ang'a.
According to activist Boniface Mwangi, Juliani received death threat messages and calls from an unknown person asking him to stop posting pictures with Lillian on social media.
The rapper has, however, recorded a statement at the Kileleshwa Police Station following the incident.
"My very good friend @JulianiKenya was threatened yesterday. Someone called him and also texted. He told him to stop posting pics posed with his friend @LillyanneNganga, and if he continues, they will kill him. He has recorded a statement at Kileleshwa Police Station," wrote Boniface Mwangi on Twitter.
Addressing the same on his Twitter yesterday, Juliani asked the people threatening him to stop the false narrative he 'stole' someone to attract attention.
"How now can you "iba mtu (steal someone)"?! An intelligent adult with a sound mind. The call/text threat on my life today, NOT funny! "ulinyang'anyana (you stole)" narrative is false, tired, juicy headlines tu. Kindly STOP! For the threats, usi (don't) aim face, na (I) prefer niki smile kwa open casket. Baraka (blessings)," he wrote.
The threatening incident comes a day after Juliani had fans talking after posting a cryptic message on his social media platforms, that many took to be confirming his relationship with Lillian.
"Asante sana (thank you) for all who've reached out the past couple of weeks. No need for a statement about the obvious issue. I know you can think for yourselves. Draw your own conclusions. I believe in you," wrote Juliani.
When contacted by The Standard concerning the issue, Juliani responded: "I'm not ready to talk right now, but I will let you know when I am."
Speculations have been rife on social media that Juliani and Lillian are an item following her public split from Machakos Governor Alfred Mutua.
Announcing the end of their 10-year relationship, Dr Mutua said they amicably decided to go separate ways, but would continue to be good friends.
"Lillian and I have been a blessing to each other. Two months ago, we decided to slowly disengage. We are on amicable terms and remain very close as friends. We will continue to talk, meet and share ideas constantly," wrote Mutua.
Lillian posted on her Instagram saying she would step down as Machakos First Lady after separating from the governor two months ago.
"Winds of change blew my way and two months ago, I decided to end the long-term relationship with Dr Alfred Mutua. We had a good run and I am forever grateful to God he brought us together. We remain friends," she wrote.