Artistes 'on the cross' as the pinch of lockdown hits home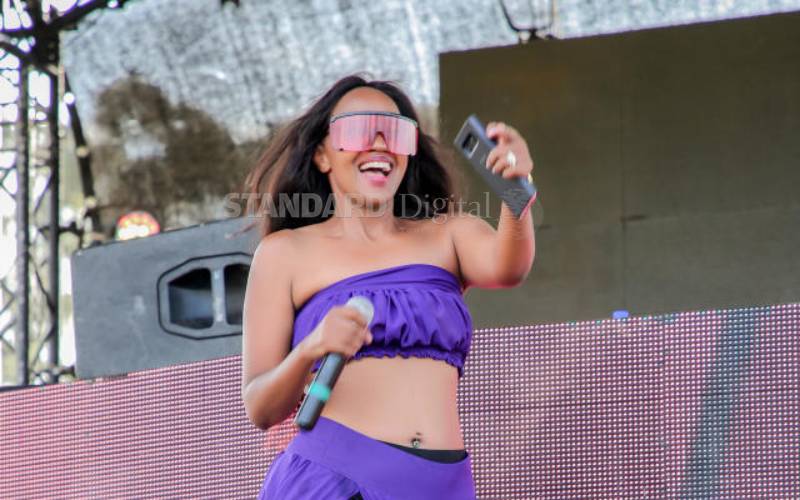 An acoustic drum set, electric guitars, sound mixers and huge speakers lie idle at the Connections Hotel dance floor in Mlolongo, Machakos.
It is the first sight that meets you as you enter the entertainment spot that is popular for live performances.
With the government order that all bars and night clubs be closed, and restaurants to only offer takeaway services, the usually busy joint looks abandoned.
Posters that had advertised Easter performances have been replaced with the bold disclaimer: "We are closed, only takeaways".
Ten bands had been lined to play over the Easter weekend with the artistes expected to take home about Sh1 million.
But not any more.
Out of the 80 workers who would be working in the establishment over the normally busy weekend, only three are at work.
The rest have been sent home.
As we order for takeaways, a manager warns that we are not allowed to sit.
It's grim tidings for musicians, comedians, emcees and event organisers who normally look forward to making a tidy sum in April after the Christmas and New Year festivities.
The situation is particularly dire in Nairobi, Machakos, Kiambu, Kajiado and Nakuru, which are under partial lockdown, and the regular holiday haunts at the Coast.
And there is no end in sight with the president warning that the measures will remain in place until "the curve shows a sign of flattening".
The only venue where popular benga singer John Muasa aka Maudah and his band members can play is in their house in Mlolongo town.
"We had no savings as clubs had just opened and business was coming back. It is bad for us especially during this Easter season when our families expect a lot from us.
"This is the worst Easter ever. The lockdown has thrust us in total darkness. We can say it is like experiencing the pain of Jesus Christ on the cross," said Maudah, who's known for his Ni Kineene hit.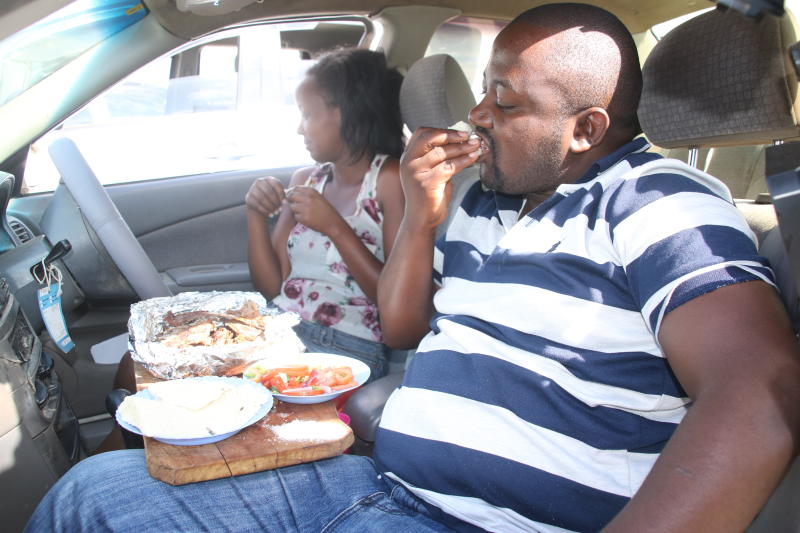 The drive-in shows that came to replace ordinary gigs are also no more.
"Today I visited the office of IG (Thank you Inspector General of Police Hillary Mutyambai for meeting with us) and later sat with the Pac (Park N Chill) team and Carnivore management and due to the current guidelines, we have decided we shall communicate the new date for Pac," deejay Pierra Makena announced to her fans after she cancelled her drive-in event on Friday.
"Please understand that we would have loved to do this but we pray the curve flattens in the next few days and we can resume without feeling like we are risking our lives.
"I am responsible to give you fun and I am responsible to make you safe," she said.
Nameless and Wahu, whose new collaborations would be minting them money through concerts this Easter, are spending the weekend indoors and only keeping in touch with their fans via Instagram.
"This is what they call driving into the sunset. We are celebrating Easter on low budget... driving around town listening to music and having good vibes... Jayden ametufanya ile kitu," Nameless posted, tongue-in-cheek, on Friday.
Nonini also took to Instagram to paint a picture of how entertainers are having it rough.
Nasty Bull, the musician-turned-club owner, said: "I have never anticipated that there would be such a time in life when everything would seemingly stop. This is like a nightmare to me. But we shall overcome."
He added: "For now, we continue to count losses. We had made all our purchases in readiness for the Easter holiday.
"We had also made a down-payment for the artistes we had hired and now that is water under the bridge. How worse can it get?"
Ray Mathu and Esther Ndanu were among those forced to cancel plans for their nuptials that were to take place over the weekend at the Coast.
Mathu said what was meant to be their big Easter celebration had turned into counting losses after being forced to cancel on suppliers and send out regrets to guests.
Additional reporting by Kirsten Kanja.