Another zilizopendwa star bows out of stage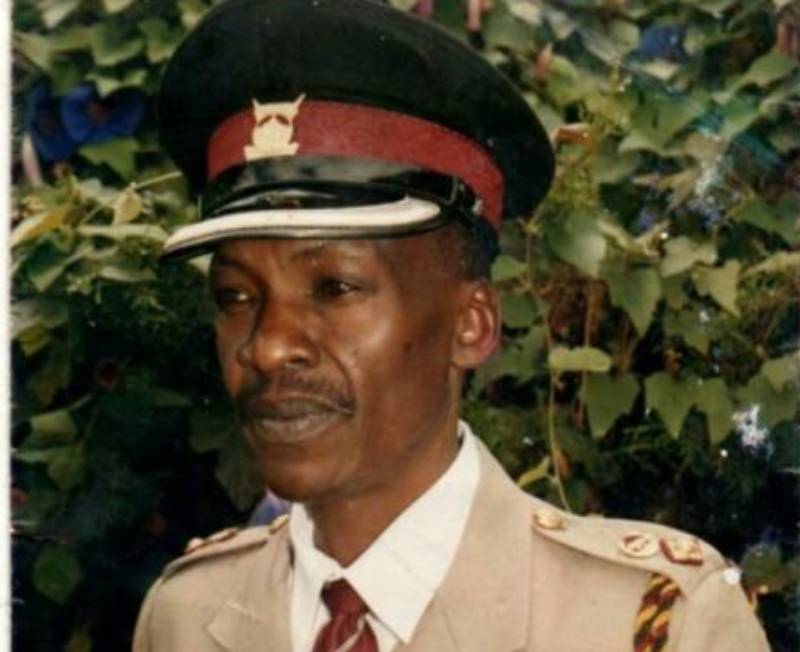 The death of Matee Festo (pictured), the artiste who hit national scenes in the 1980s for his hit song Stella evokes golden memories to the lovers of zilizopendwa music.
Matee, a former police officer, joined Muema Brothers in 1973 before co-founding AP Utawala band.
The artiste was accorded Head of State Commendation last year, and his initial musical themes bore a semblance to the Everly Brothers who long in the 50's sang Take a Message to Mary which had a similar theme to Stella.
The two songs are philosophical in nature; provoking discussion on whether prisoners considered outcasts in society have a right to love and be loved back in return.
Matee's melancholic song narrates a sad story of a man in love who is locked up in prison. He cannot meet his lover and thus sends his relatives home asking them to deliver the discouraging message to his woman.
Frontier lad
"Kamweleze nimefungwa jela dada, anizalie mtoto kike mama nitaoa (Tell her I am imprisoned sister, ask her to bear a girl for me to marry)," sings Matee.
In a recent video, Matee sets his song in a prison facility detached from the rest of the community. He leans on metallic bars as he pours his tribulations to imagined relatives visiting him.
It is a grey area of uncertainty that the creative industry uses to demonstrate subtle nature of humanity: not all those behind bars are guilty of crimes they have been accused of but they cannot change their circumstances.
Matee seems conscious of this as he does not tell the audience why he is behind bars, leaving them unaware the crime he could have committed or whether he is blackmailed. Whatever the reason, Matee demonstrates that it does not matter as he pleads for the message to be delivered to his lover Stella, for he cares for her.
The near replica to Everly Brothers' prison version Take a Message to Mary takes a similar yet different twist, even a denial. The lover, a frontier lad asks his listeners not to disclose to his lover that he is in jail or that he turned bad by engaging in some gun drama.
"You can tell her I had to see the world or tell her that my ship set sail, you can say she'd better not wait for me but don't tell her I'm in jail," the American Rock and Roll band sings.
The two songs are as old as time but they still thrill audiences.
Last week on Wednesday, KBC Sundowner show host Catherine Ndonye played the song during the programme as she joined fans in mourning the star.
"The songs by Matee and Everly Brothers have one thing in common: It shows similarities in what people handed jail sentences suffer, especially, when it is about matters of the heart. Everywhere you go, I think life is the same and people are the same," Ndonye told Saturday Standard.
Larry Wambua, Ndonye's colleague and a longtime friend to the deceased artiste, also did a tribute on Saturday at KBC's Radio Taifa alongside broadcaster Ali Salim Mmanga during the programme Ulimwengu wa Wanamuziki produced by John Obong'o Junior.
"I knew Matee in the early 1980s when the group used to perform in Ngara and Eastleigh.
"Matee was one Kenya's refined musicians, humble and outstanding. It is so sad to lose one of the greatest names in Kenya's music industry," Wambua said.
It is not only Stella that is popular with Matee as the musician has other songs in Kikamba and Kiswahili, mostly recorded under Orchestra Muema Brothers label.
In Kilumi, Muema Brothers unveiled their full line-up starting with Kasina Muema (tumba), Sila Muema (drums); Mbili Mwendwa (trumpets), Nzau Muema (bass), Musee wa Munyao (vocals), Kanga Muema (Solo), Matee (lead vocals) and Mwania Muema (rhythm).
Some of their hit songs included Nenda Salama, Rhumba ya Matee, Purity, Jedidah, Francisca, Betty, Florence and Mwaitu Wakwa.
Artistic journey
Before his demise, this writer was set to interview him on his artistic journey and his view on police brutality was among the issues he was expected to speak about.
Matee, a former police officer, also sang Kazi ya Askari, where he defended the role of the police as the lead protectors of the people.
In the song, he bemoans the bad name the police have been given over the years as brutes despite the good services they gave.
The song coincided with the several incidences of police brutality in Kenya, which intensified during the enforcement of curfew rules after the outbreak of coronavirus pandemic.
Matee was educated in Kaloleni in Nairobi, Ithookwe in Kitui, Kitui School and later Aquinas School in Nairobi. According to his ex-band mate Musee Munyao, he died of diabetes-related complications.
He is survived by his wife and five children. He will be buried today in Tungutu, Kyangwithya West in Kitui.