'SupaModo' beats famed 'Rafiki' to Oscars shortlist
STANDARD ENTERTAINMENT
By George Orido | September 30th 2018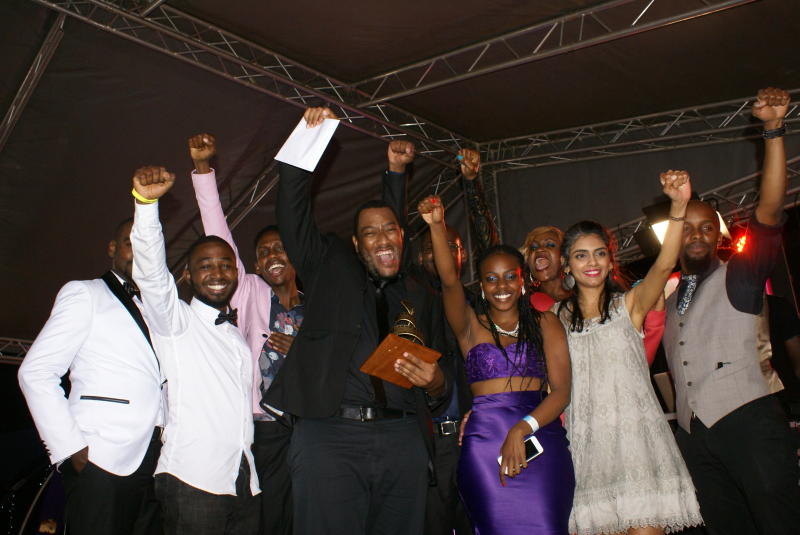 Rafiki, the movie by Wanuri Kahiu has not made the 2019 Oscars shortlist despite last minute efforts to have it feature as a consideration for the Academy of Sciences and Arts in Hollywood.
Instead SupaModo directed by Lokarian Wainaina is Kenya's choice.
Announcing the results of the much-awaited decision, the Oscars Selection Committee - Kenya said SupaModo met all the criteria including a red carpet premiere and that it featured in extensively in number of release exhibitions.
What's more, SupaModo that just won the Best Picture in the Riverwood Awards was rendered in Kiswahili, which is a requirement for the Best Foreign Language category in the Oscars.
"The strength of the body of work both in technical and entertainment value is looked at. After consideration of all the points and the strengths and weaknesses of all three film entries, the Oscars Selection Committee Kenya hereby confirms that it has selected SupaModo as the Kenyan submission to the 91st Academy Awards," read the statement released to the media last evening.
Also featuring in the selection was the film Njata that according to the committee met only a section of the criteria and as result also failed to make to the list.
"It did not have the minimum required theatrical release time and a Red Carpet premiere event since it was premiered at a Community Hall" read the statement adding that while it understood that movies are watched around the country in community facilities, it regrets that it is yet to get consent from The Academy to admit such parameters as compliance.
The Rafiki crew had combined efforts with the Creative Economy working group led by Prof Kimani wa Njogu to have the movie be screened after it was banned by the Kenya Film Classification Board.
"We must allow the artiste to express themselves just as scientists do," said Prof Njogu after a free screening at the Goethe Institute in Nairobi yesterday.
Rafiki director went to court and was last week granted a seven-day screening period by Justice Wilfrida Okwany.
The select committee was quick to state that the submission of SupaModo is only the first step in a series of stages that the movie has to undergo before being nominated.
The nominees for the 91st Academy Awards will be announced by the Academy in January 2019.