Janny Sikazwe: Zambian who is tipped to officiate World Cup final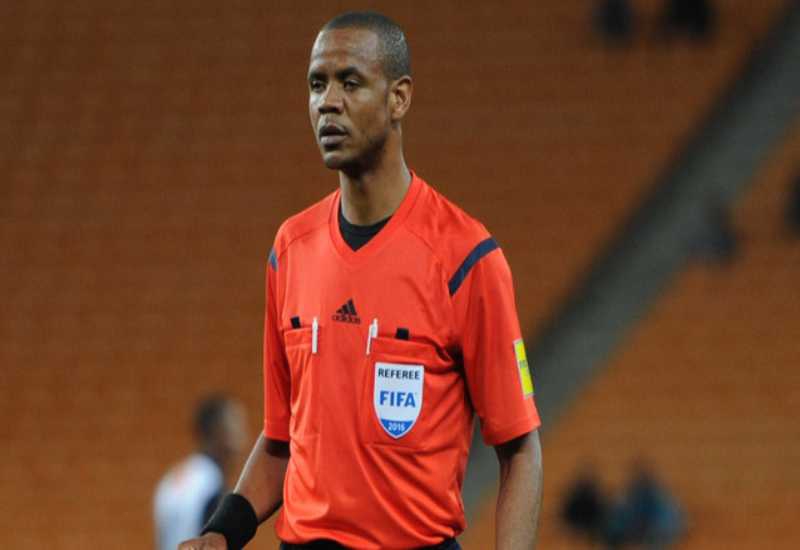 With just days counting to the first whistle that will mark the beginning of the 2018 World Cup in Russia, attention shifts to who will lift the 2018 World Cup title.
Eyes are on the players and that will begin with the maiden whistle at the Lukhniki Stadium in Moscow, when hosts Russia will battle Saudi Arabia for the three points in the opener.
But there is a certain group that has received little attention as opposed to the players-match officials. Question that many would ask is which teams will make to it to the final? And which team will win it?
Point of little or no focus is who will make decisions in the central of the pitch. But according to Zimbabwean Referee Instructor Felix Tangawarima, one man known as Janny Sikazwe, has all the capability of being the first ever African to officiate the final of World Cup tournament.
In an exclusive interview with sports media Kwese ESPN, Tangawarima praised the Zambian for making impressive performance in the game.
He nurtured Sikazwe and has been a cornerstone of his career as referee, which has seen the latter officiate a number of high profile matches.
Tangawarima believes that Sikazwe's steady development and mastery of the game is a good recipe that would earn him a historic call-up.
He cites Sikazwe's vast experience in the continental soccer under Confederations of African Football, which he believes will help him scale even higher up.
He said:
"I was talking to Janny before he left [for the World Cup] and I said to him, "You have already done the final of the FIFA Club World Cup, and that is a stepping stone to another higher level final'.
He added that: "I would not be surprised if he does the World Cup final because of his ability and his vast experience in CAF. Everybody in Africa would be hopeful that he can represent us in the latter stages of the tournament."
The 39 year-old Sikazwe who is professionally a teacher has racked up huge experience under his belt by making decisions in a number games in Africa and beyond.
A good instance is where he officiated the FIFA Club World Cup final, when Real Madrid took on Japanese outfit Kashima Antlers in 2016.
He also officiated Atletico Nacional versus Kashima Antlers in the same tournament African Nations Cup Games among many others.