Kenya national women's team ready for Queens Online International Chess Festival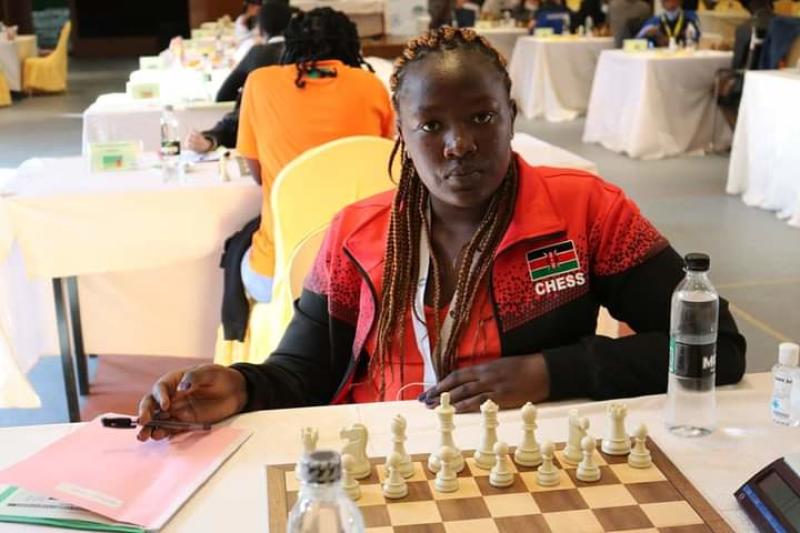 The Kenya national women's team is confident of registering positive results at the 2021 Queens´ Online Chess Festival.
The ladies-only tournament has been organized by the International Chess Federation (FIDE) and will kick off on Saturday.
Chess Kenya has selected five women to represent Kenya at the international online games including top-rated chess junior master Elizabeth Cassidy.
Cassidy will be joined by senior players Lucy Wanjiru and Sasha Mongeli fresh from representing Kenya at the 2021 Africa individual Chess Championships held in Malawi last month.
Other players include Madelta Glenda and Cheryl Ngima.
National women's head coach Moses Andiwoh said he is banking on the girls to perform better after Kenya's much-improved performance in the just concluded Africa Individual Chess Championship in Malawi.
"We just landed from Malawi two weeks ago where we had gone to compete in the Africa Individual Chess Championship. It is one of the toughest tournaments in the African continent and we were able to register a good performance," Andiwo said.
"We also learned a lot of invaluable lessons and gained a lot of experience. Going into the Queen's Tournament, we plan on building on that experience and using it to our advantage. We are optimistic of registering good results in the tournament."
The Queens´ Online Chess Festival is organised with the support of the Asian Chess Federation, African Chess Confederation, European Chess Union, and Confederation of Chess for Americas.
Chess Kenya women's team
Elizabeth Cassidy
Madelta Glenda
Sasha Mongeli
Cheryl Ngima
Lucy Wanjiru