What's next for Morans after booting coach Mills?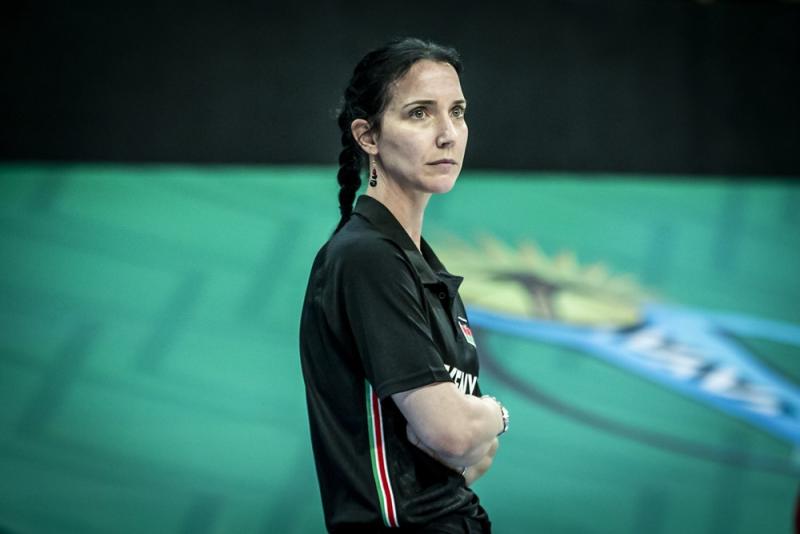 When Hungarian-Canadian physician and author Gabor Maté wrote in his book In the Realm of Hungry Ghosts that "not every story has a happy ending", he did not have former Kenya Morans coach Liz Mills in mind.
The Australian coach, who has been a revelation since joining the Kenyan technical bench in February last year, was sacked and replaced by Cliff Owuor, who was re-appointed to the position on Sunday.
In spite of all the glory, inspiration and glamour; the hammer came down on Mills at a time Morans are preparing for the upcoming World Cup qualifiers.
Mills, who became the first female head coach to lead a team to the Africa championship, is credited with helping Morans qualify for the 2021 AfroBasket for the first time in 28-years.
KBF Secretary General Ambrose Kisoi said Mills had not signed any contract with Morans and she was just appointed to assist the team through AfroBasket journey alone.
"KBF brought in Liz Mills to only assist the team and not tied down to a contract. She requested us to let her assist Morans as we sorted out our issues after Owuor found a job in Rwanda. Today, Owuor is back, now she has to leave," said Kisoi.
Owuor, who was hired by Rwandan club APR in December 2020 until the 2022-2023 season, will take charge of Morans ahead of the World Cup qualifiers, which begin on February 25. He will be assisted by Collins Sadat Gaya, who was Mills' assistant.
Former Kenya Morans player and Kenya Lioness basketball team head coach Ronnie Owino supported the move while believing nothing will change since Owuor is familiar with the team.
"Owuor has worked with Morans since 2019 and only left for a year. He knows the boys very well and even if you look at his record, he is a performer. For me, the team is in safe hands," said Owino.
Meanwhile, KBF has released a provisional squad of 20 players set to take part in the qualifiers.
American-born small forward Preston Bungei, who missed the AfroBasket in Kigali is back. Also in the mix include Albert Odero from New York and Morans star, Tylor Ongwae.
Some new faces in the 20-man squad are Orion Onyango from New York (USA), Tony Maina from Beijing, China and Sammy Opel (UAE).
Morans will meet Democratic Republic of Congo on February 25.
Kenya Morans squad:
1. Griffin Ligare - Nairobi City Thunder
2. Victor Bosire – Ulinzi Warriors
3. Orion Onyango - USA, New York
4. Eugene Adera - EMYBA
5. Joseph Khaemba – Ulinzi Warriors
6. Eric Mutoro – Ulinzi Warriors
7. Victor Ochieng – Equity Bank
8. Preston Bungei - Melbourne, Australia
9. Faheem Juma - Equity Bank
10. Tylor Okari - Bakken Bears, Denmark
11. Albert Odero - USA, New York
12. Tony Maina - Beijing, China
13. Sammy Opel - UAE
14. Valentine Nyakinda – Ulinzi Warriors
15. Ariel Okal - Dhofar, Oman
16. Joel Awich - Azrieux, Ufaransa
17. Job Byron – KPA
18. Bush Wamukota - Patriots, Rwanda
19. Desmond Owili - Melbourne, Australia
20. Fidel Okoth - Nizwa, Oman