Malawian boxer Basheel: I have not come here to joke, the belt is going to Malawi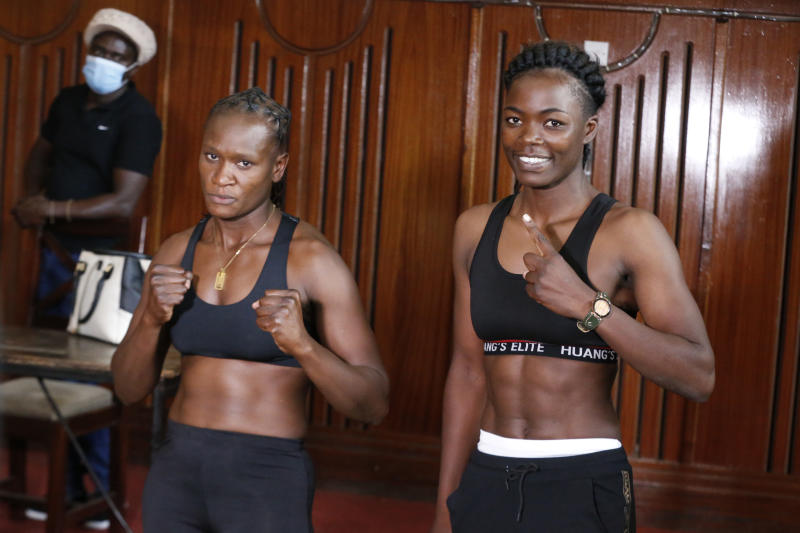 Decorated Malawian boxer Anisha Basheel has promised to finish the fight in the first round if her Kenyan opponent Sarah Achieng' opens up her guard early.
The two will be battling for the vacant Commonwealth lightweight title at Charter Hall in Nairobi on Wednesday afternoon.
"Achieng' will go down, I promise she will kiss the canvas if her guard is not protected," Basheel told Standard Sports.
The Malawian army officer has predicted the duel will not go beyond the sixth round owing to the preparation she has had.
"My opponent is a good boxer, I have seen her videos, but the way she fights I don't think she can contain me. Probably, I will end her with a superb knockout. I have not come here to joke, I'm not in Kenya to play," she said.
Basheel has promised her fans back in Malawi that the belt is going home.
The World Boxing Council Silver female lightweight title holder is also not sure if Achieng' will be able to withstand her 'flurry' of punches.
She believes by being consistent in training, she has build stamina needed to knockout the Kenyan.
Basheel says she was busy at home stepping up her training for a fight which was to be staged in the Democratic Republic of Congo when she got the opportunity to fight in Kenya.
"I grabbed the chance with both arms since I'm already fit," she said.
She jetted into the country on Monday morning and has been training in a South B.
It will be the second time that the African Boxing Union female super featherweight champion will be fighting in Kenya.
Her first stint was way back in 2017 when she defeated Consolata Musanga on Technical Knockout at the Carnivore Grounds in Nairobi.
In her response, Achieng' who is the reigning Universal Boxing Organization (UBO) Inter Continental Female Lightweight champion brushed off Basheel comments as mere jokes.
"It's good to dream, dreaming is free for everyone. This fight is for Kenyans, I believe and I hope it's going to be another plus for me tomorrow," Achieng' said.
Achieng' has told Basheel to stop being overconfident because she too has prepared well for the duel.
"I know and I'm sure this belt is going to remain here," Achieng' said.
Asked if she has set up any target in the bout, Achieng' said she is under no pressure.
Charter Hall will also host another title fight pitting Police boxer Victor Wesonga against Ali Salim of Tanzania who will battle for the Pugilist Syndicate of Tanzania belt.
Salim said he will ensure the bout does not proceed past the fourth round.