AK suspends events to mourn slain Olympian Agnes Tirop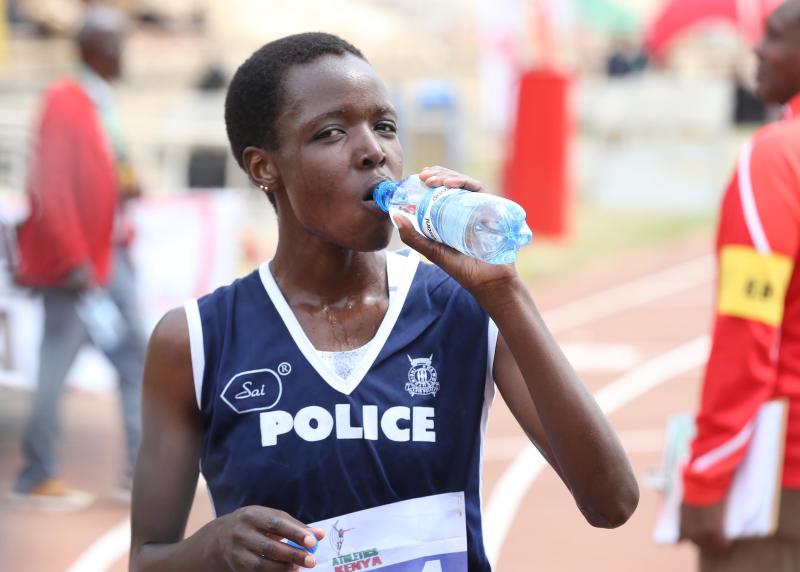 Athletics Kenya has suspended all local meets in honour of the slain Olympian Agnes Jebet Tirop.
AK President Jackson Tuwei said it was prudent for the federation to take a break as the nation mourns the murder of Tirop, the 2019 world 10,000m bronze medallist.
"We were about to start off the cross country season. But note that we have suspended all events for two weeks as we come to terms with the sudden death of one the country's promising stars. This is the only way we can honour our departed star," he said.
Tuwei lauded a directive by President Uhuru Kenyatta to speed up investigations and resolution of the circumstances surrounding the murder of Tirop.
"We are confident the relevant agencies are working around the clock to ensure speedy justice to the family and friends of Tirop.
"We continue to condole with the family and pray God to strengthen and steer them through this trying moment in their lives. In view of the latest developments, in hour of our fallen athletes, we have postponed the first and second legs of the AK Cross Country Series, which were to be held on October 16 and 23 in Machakos and Iten, respectively," he said. Hosea Macharinnyang', the man who made the national cross country team seven times, was buried yesterday at his home in Murkwijit village in West Pokot. Macharinyang' allegedly took to his life.
"We cannot hide our heads in the sand anymore; these unfortunate incidents are products mental anguish affecting various sportspersons," said Tuwei.
"A number of athletes are suffering in their personal spaces but have not chosen to seek help for fear of stigma by the society.
"They are considered as role models who cannot –and should not –do any wrong doing, as other humans are prone to."
The pressure to measure up to these societal expectations has compelled such athletes to a sworn code of secrecy in dealing with tribulations which only works for a time before hell breaks loose, he said.
Wilfred Bungei, the 2008 Olympic champion, asked athletes to open up.
"After retiring from athletics, I indulged into alcoholism and I later opened up. I was helped," he said.