Kenya's Moraa donates running kit to Burundian who competed in women's 3000m with worn-out rubber shoes
WOMEN IN SPORTS By Dennis Okeyo | August 23rd 2021 | 1 min read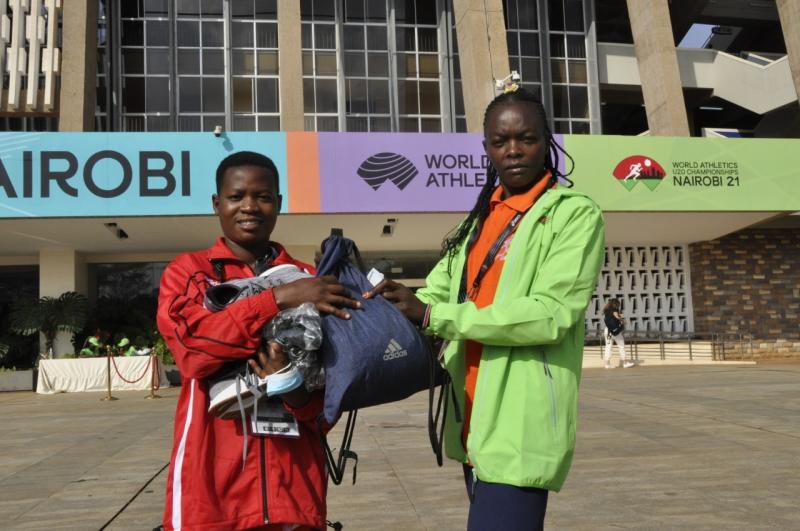 2017 World Under-18 silver medalist Mary Moraa yesterday donated running kit to Jeanine Keazimana of Burundi who competed in women's 3000m at the Under-20 championships with worn-out rubber shoes instead of running spikes.
Keazimana who finished tenth in her event lacked the right running shoes that prompted Moraa to donate her latest consignment to her.
Moraa, a semi-finalist at the women's 800m at the Tokyo Games said; "I saw what she was competing in. It touched me, not many years ago I was in the same condition. I know how difficult and expensive to get running equipment and now that I have them; I saw it was right to help her out."
Moraa is currently signed to Belgium sports management giant Golazo and and is kitted by Nike.
"At first when I approached her after the race, we couldn't communicate because of language barrier, then I decided to go through her team management who helped in translation," Moraa said.