Boxer Elizabeth Akinyi's cherished dream to feature in Tokyo Olympics
WOMEN IN SPORTS By Ben Ahenda | July 8th 2021 | 3 min read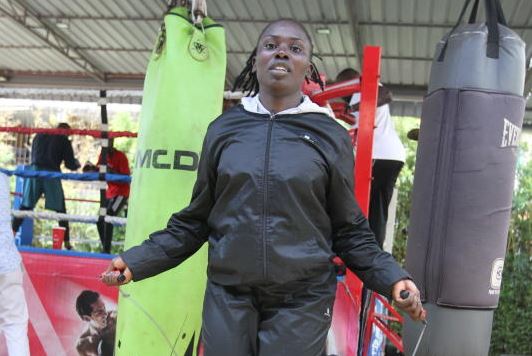 After a long struggle to feature in prominent international championships outside Africa, national welterweight champion Elizabeth Akinyi has finally landed her cherished dream.
Akinyi will finally take part in the 2020 Tokyo Olympics scheduled to commence in Japan from July 23 to August 8 for the first time in her boxing career.
This was big news to Akinyi after she secured her nomination to feature in the big games from International Boxing Association (AIBA) following cancellation of World Olympic Qualifiers in Paris, France last month.
Akinyi, who would have fought for the same ticket at the global qualifiers received AIBA's approval alongside Africa Zone Three super heavyweight champion Elly Ajowi owing to their good ratings by the world governing boxing body in their previous international championships.
And as she prepares to fight for top honours in Japan, she is contented with her performance at Africa Zone Three Boxing Championships in Kinshasa, Democratic Republic of Congo in March 2021 and in the Konstantin Korotkov Memorial International Championships hosted in Khabarovsk City in Russia in May 2021.
Akinyi won a bronze medal in Kinshasa and finished fifth in Russia in the welterweight category.
"These are tournaments, which actually increased my level of concentration and confidence for future international championships and now ready for Olympics," she told The Standard Sports.
"This is a dream come true that I must also prove to the world that my nomination by AIBA for Olympics didn't come on a silver platter but was based and dependent on my previous hard work in several international championships," she added.
For the first time, I might not be a champion in the world's second biggest games after FIFA World Cup but I'll prove a point of being capable of reaching respectable stages in qualification series that had eluded the many other boxers," she said.
She said she does not fear any of her opponents from any corner of the globe at the Olympics after their tour of Russia.
"Boxers are just the same whether in Europe or Asia and we are equally capable of outwitting them this time round despite it being my debut. These buildups in DRC and Russia have made us develop some self esteem and confidence that will see us reach the medal bracket," she said.
Akinyi is in the National Boxing Team having Ajowi, 2015 Africa Boxing Championships lightweight gold medalist Nick Okoth and Commonwealth Games flyweight bronze medallist Christine Ongare.
The four players have 12 sparring partners in residential training camp at Moi International Sports Centre in Kasarani.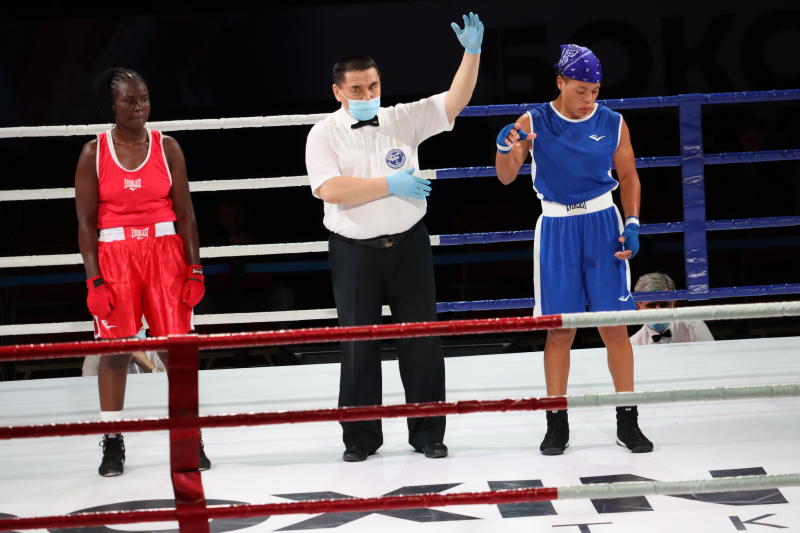 Akinyi spars with welterweight(69kgs) Boniface Mogunde and middleweight (74kgs) Elizabeth Andiego.
She said training in Kasarani cannot be compared to what they received at AV Fitness Gymnasium in Lavington, Nairobi.
"Facilities in Lavington are more advanced compared to MISC. But we are still happy for what we are using at MISC and the shortfalls there will not deter us from giving our best in Japan," she said.
The team, which is under the tutelage of seven coaches led by Head Coach Musa Benjamin and his deputy David Munuhe is scheduled to fly out to Japan on July 18.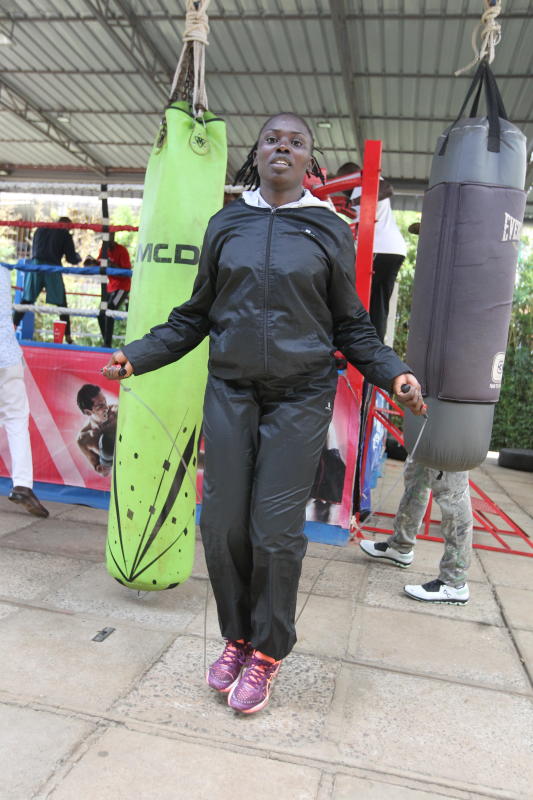 Benjamin said they have given all the four players advanced techniques that could see all of them get to the medal bracket and enhance their chances of good global ratings by AIBA.
"These players are out to do their best in Japan basing on what we have taught them since they qualified for Olympics and in the two international assignments they participated in the past three months," he said.
Other coaches assisting Benjamin and Munuhe are assistant coaches John Waweru, Geoffrey Kimani, Ibrahim 'Surf' Bilali and Julius Theuri.