National women polo team ready for Zambia tourney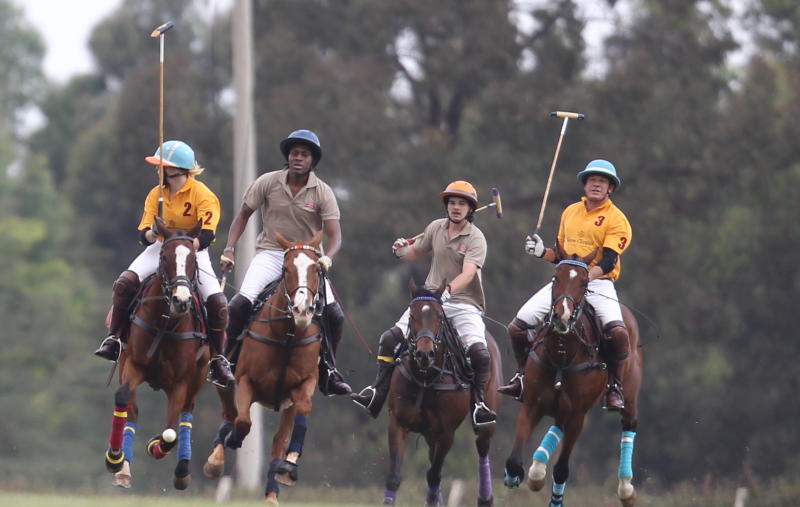 The national women polo team players believe the recently concluded Connaught Cup Championships has prepared them for the Lusaka International Championships slated for July 9-12 in Zambia.
The quartet of captain and handicap 2.5 Izzy Parsons, Tiva Gross(2.5), Aisha Gross(1) and Cheza Millar(0) alongside their coach Jammie Murray are set to depart for Lusaka on Wednesday.
The four days six chukka tournament whose final match between Kenya and Zambia A will be held on Sunday is meant to raise funds for cancer awareness for Zambians.
"This is a crucial tournament meant to raise funds for cancer awareness for Zambians. We hope to succeed in this endeavour," Izzy Parsons told Standard Sports.
The tournament was to be held three weeks ago but was postponed following the death of Zambia's first president, the late Kenneth Kaunda.
Their first two matches on Friday and Saturday will be ping pong polo matches where Kenyan and Zambian players will get mixed to test horses in different teams while using Zambian horses to play friendly matches for cancer awareness.
"On the first two days of ping pong polo, it will be a matter of trying to test and get used to Zambian horses before the official match between the senior sides of the two teams on the final day," Parsons stated.
And as the Kenyan ladies will be competing in Zambia, the Zambian men's team will be travelling to Nairobi for the Kenya International Championships at Manyatta Polo Club, Gilgil on July 23-25.