Football Kenya Federation launches Nairobi Women's Regional League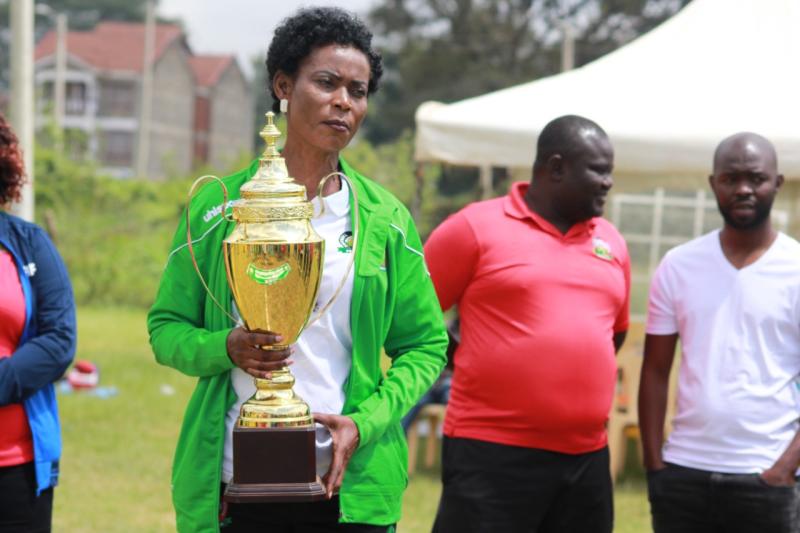 Football Kenya Federation (FKF) has launched the Nairobi women's regional league that kicked off at the Ligi Ndogo grounds over the weekend.
FKF Vice President Doris Petra, CEO Barry Otieno and National Women representative Magret Omondi launched the league which will have 12 teams.
The teams include Ruaraka Girls Academy, Ruai Queens, Mrembo, KU Desert Roses, Kariobangi Sports, Dad Star, Uweza Women, City Queens and Kibera Queens.
Others are Beijing Raiders, Lexus Ladies, and McMillan Ladies.
The winners of the league will be guaranteed promotion to the second-tier Women Division One League.
FKF Vice President, Doris Petra echoed the Federation's key agenda, which is Women Football growth across the country.
In February, the federation also introduced the Women's Cup tournament in different venues across the country.
"There has been a steady rise in the number of women participating at the grassroots level hence, the Federation, has introduced the women's regional league to help nurture the young talents and keep their football dreams alive," said FKF Vice President Doris Petra.
FKF Women Representative, Margaret Omondi, commended the Nairobi region for kicking off their league and urged other regions to follow suit
"The Federation has done a commendable job in setting up the third-tier league, I would like to urge other regions to follow suit so as to nurture the young girls in the grass-root level who would like to pursue a football career," said Mrs. Omondi.
FKF Nairobi NEC member Michael Ouma lauded the Federation's initiative to introduce the third-tier league in women's football.
Uweza Women kickstarted the league on a high note at Ligi Ndogo grounds after they thrashed Lexus Queens 10-0 as City Queens suffered a 4-1 loss at the hands of Beijing Raiders.
Later on, in the same venue, Acakoro also registered a big win when they beat Kariobangi Sports 7-0 and Kenyatta University edged out Mrembo FC 3-0.
Round 1 Results
Lexus Queens 0-10 Uweza Women
Beijing Raiders 4-1 City Queens
Mrembo 0-3 KU Desert of Roses
Acakoro 7-0 Kariobangi Sports