Kenya Prisons win bronze at Africa Clubs Championship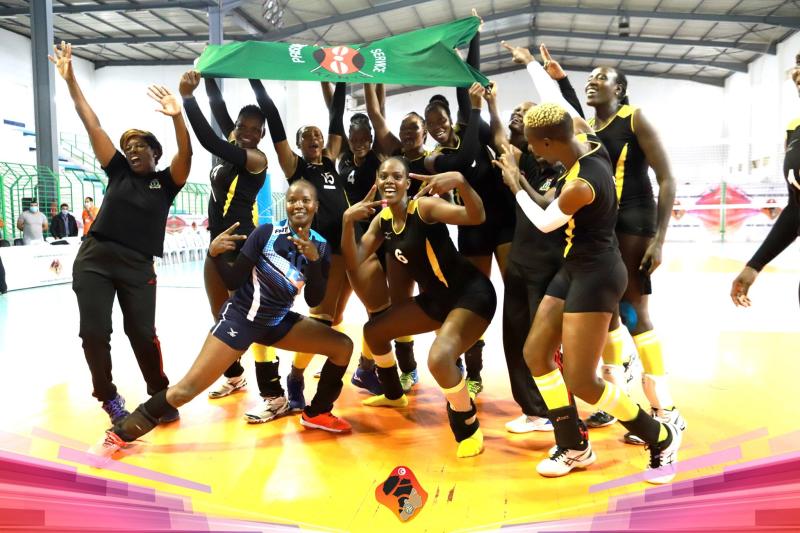 Kenya Prisons have won bronze at the 2021 Women's African Clubs Championship.
Prisons thrashed Nigeria Customs Services 3-0 in straight sets to finish third in the women's tournament that saw hosts Carthage crowned champions.
The African giants defeated their Tunisian rivals CS Sfaxien 3-0 (25-16, 25-23, 25-22) to their second African title after previously winning in 2017.
Local volleyball champions Prisons edged out their Nigerian rivals 25-18, 25-20 and 25-22 to finish third at the continental championship which ended on Friday night.
Prisons had their eyes set on a fifth title but their dreams were scuttled by eventual champions Carthage who knocked them out after a 3-0 victory in the semis on Wednesday.
The third-place playoff win saw Prisons win their second bronze title at the competition to go along with their previous one silver and five gold medals.
The win over the Nigerians was the second bronze crown for the Kenyan champions to be added to their shining history, which include 5 crowns, and 1 silver medal.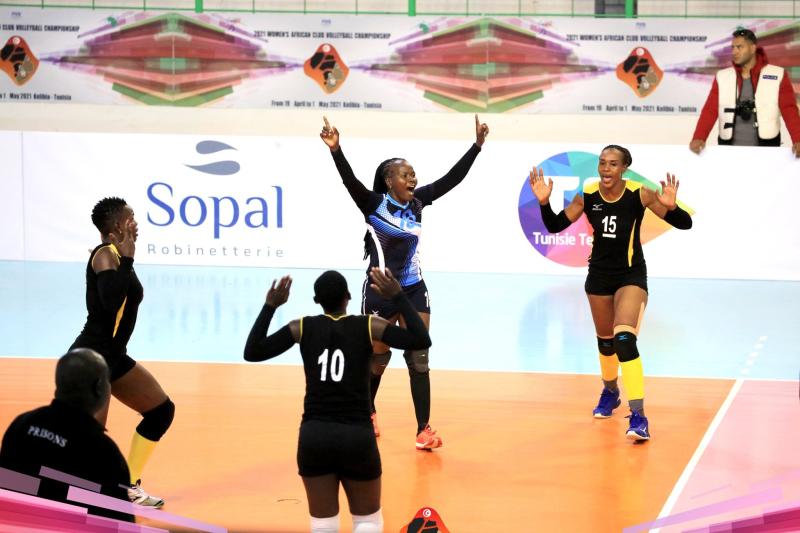 Kenya Prisons Mora Florence said despite their dream of winning a sixth title ending in the semifinals they are happy with their third place finish.
"Considering our last performance, I am happy with the third place finish. To get back to the medal bracket after a long time out shows how far we have come as a team and am glad we are going back to Kenya with something to show; a bronze medal." Mora said.
Prisons coach David Lungaho said he enjoyed his time in Tunisia and he was impressed with the performance of the team.
"We expected a tough match against Nigeria but we were stronger than them. Despite bringing a second fiddle team, we were able to finish second. This is a great sign that we played well," said Lungaho.
Meanwhile, Kenya Pipeline finished fifth after beating CO Kelibia of Tunisia by 3-1 sets in a classification match on Thursday.