Kundu sisters healthy rivalry has pushed them to the top of their game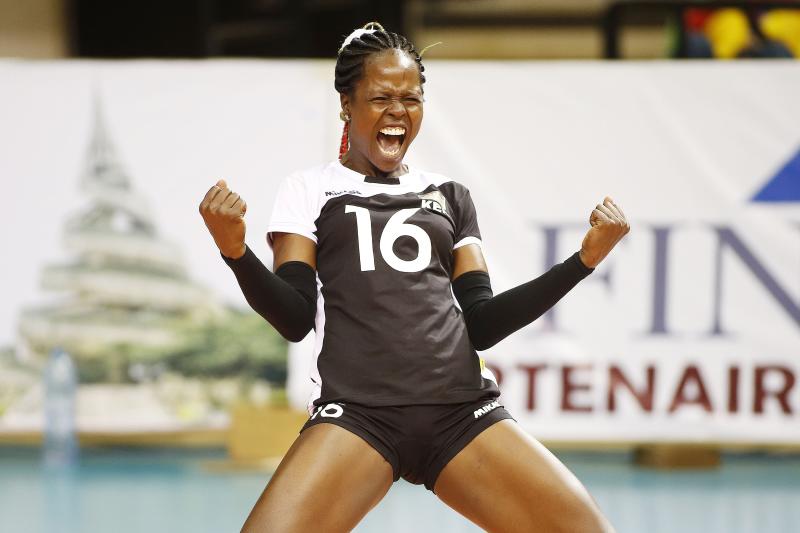 When it comes to sporting greatness some people just want to make it a family affair.
Crucially, a talented sporting family is a rare thing indeed, but when siblings follow in the footsteps of their parents and eventually shine in different sports it is incredible.
That is exactly what the unique Kundus family is doing as they try to build their name in the world of sports.
Just like the Wanyamas (football), Origis (football), Kadenges (football), Oliechs (football), Makutos (volleyball), Imonyis (rugby), Tikolos (cricket) and Dunfords (swimming) who have dominated the Kenyan sports for ages, the duo of Agrippina Kundu (volleyball) and Annette Kundu (football) are slowly but surely curving a niche of their own in the local sporting arena.
Both Agrippina and Annette are great players in their own right with their healthy sibling rivalry making them better players.
While Agrippina (libero) who turns 28 on April 24 has risen through the ranks to establish herself both at her club Kenya Pipeline and national women team (Malkia Strikers), Annette, 23, has been a revelation for national women football team Harambee Starlets.
But unlike Agrippina, who has won several accolades both individually and with her respective teams (Five national league titles, Pipeline-between 2013 and 2017 and three African Nations Cup between 2017 and 2019), Annette claimed the golden gloves in 2019 after guiding Starlets to the historic Cecafa Championship triumph in Tanzania.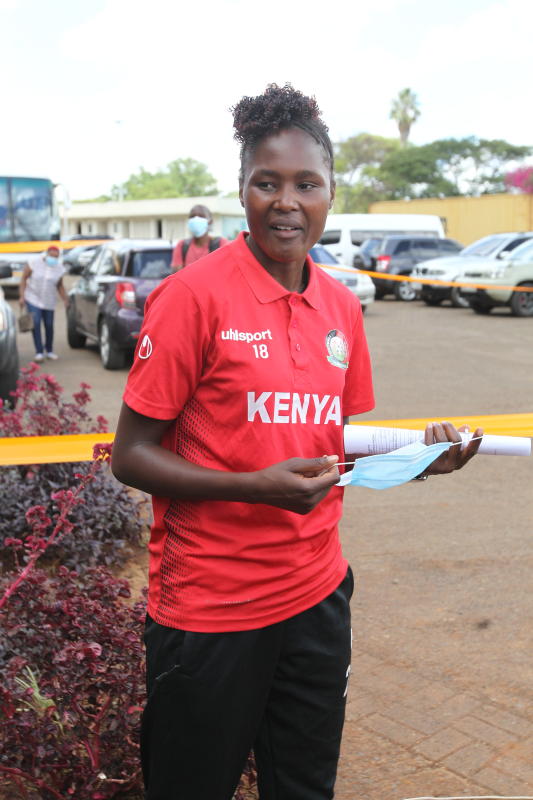 However, it is not by chance that the Kundus are shining as sports evidently runs deep in the family blood.
From their dad (footballer) to mum (athlete), elder brother (football) and sister Caroline (athlete) almost everybody in their family has been involved in sports, with football being their favourite discipline.
Although Annette, who plies her trade with Cyprus Division One side AEL Champions, feels indebted to Agrippina for influencing her decision to switch from volleyball to football, she is still challenged by what her elder sister has achieved so far including their 2020 Tokyo Olympic Games qualification.
"I'm motivated with what Agrippina has achieved in her career so far, but I feel challenged especially with her qualification with Malkia Strikers to Tokyo Olympics. This is something that I failed to do with Harambee Stars, but I'm really working hard to ensure we qualify for the 2022 Africa Women Cup of Nations (AWCON) finals in Morocco," Annette told The Standard Sports.
"I know people have started comparing our achievements, but I think I'm still far away from matching her accomplishments. All the same, Agrippina's achievements will forever remain hers and my achievements are mine, they can't relate at all. Of course I look up to her, but I believe in myself and that's why I took a different path in football.
She continued: "Even though we play different sports, we always try to outshine each other. I feel the sibling rivalry between Agrippina and I has pushed us to become better players in our respective disciplines.
"But I'm indebted to my sister because she is the one who influenced me to become a goalkeeper. We never used to spend time together, but I feel God just used her to change me. I think she felt my height would help me become a good goalkeeper."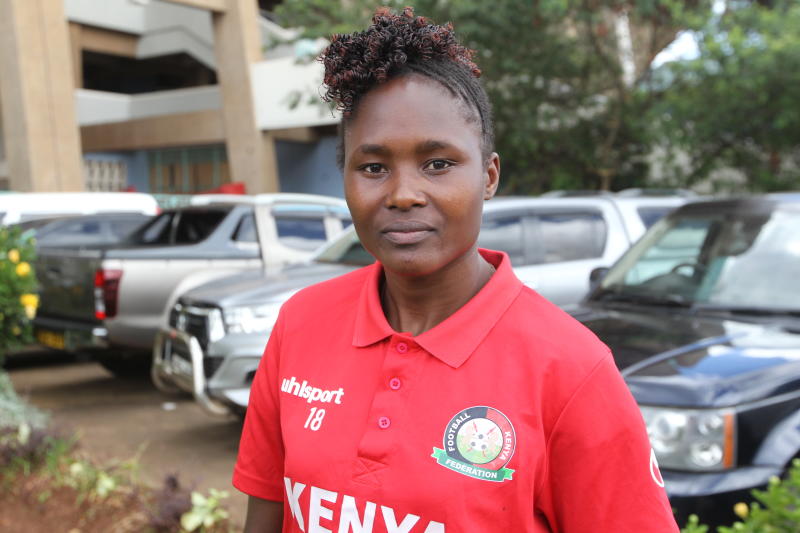 Reflecting on her football journey, the last born in the family of nine who made her Harambee Starlets debut against Ghana in a friendly match on November 7, 2018 at Kasarani Stadium, said:
"Words can't describe my football journey; it hasn't been easy. I started off as a volleyball player and played it throughout my primary education before switching to football. "My first position was in the midfield when I joined secondary school before I found myself between the posts thanks to my elder sister's (Agrippina) influence. I maintained the position until I transferred from Mugai Secondary to Ibinzo Girls while in Form Two."
But recalling how Annette nearly gave up on her football career after she was dropped twice from the national team, Agrippina feels her endurance and achievements on the court motivated her sister.
And according to Agrippina, who won three national secondary school games volleyball titles with Malava Girls, their success story started very close to home with their elder brother coaching them football while still young.
"I want to continue competing at the top level to challenge my younger sister until she realises her dream of becoming a 'big' player. Though I'm not surprised with her breakthrough in football, I think she has not yet reached her full potential," said Agrippina, who has four best national league libero awards under her name.
"I remember one day when she cried after being dropped from the national team, but as a sister, I told her to never give up and take that as a motivation. And trust you me she made the cut after the next call up."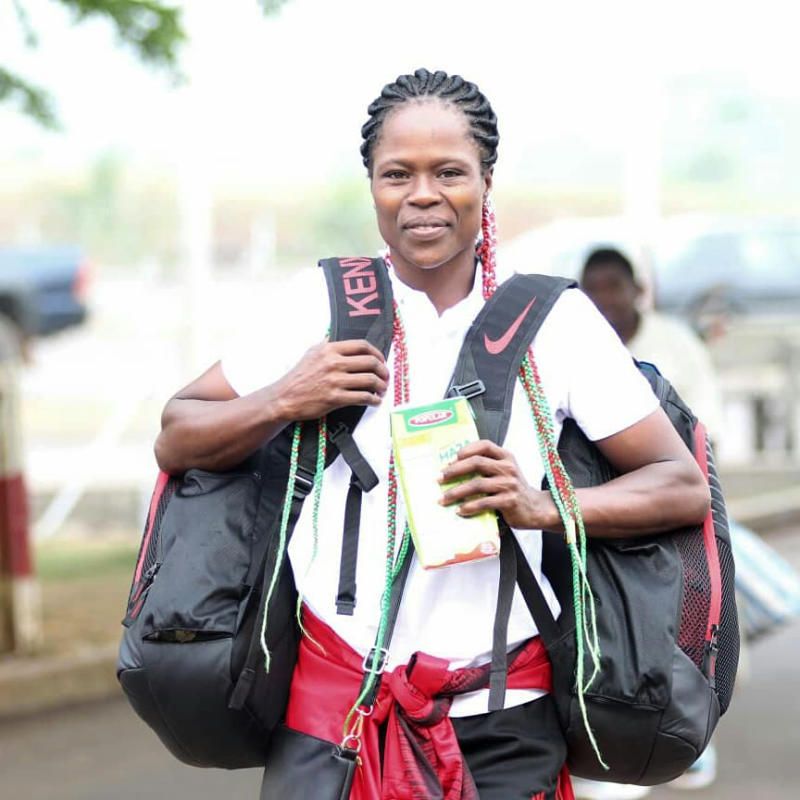 She added: "I think our humble background and sporting history played a big role in our development and career growth. Our passion for sports didn't happen by chance. Just like anyone else in our family, I played football at an early age. Actually, I was a deadly striker before my uncle influenced me to change to volleyball. But I don't regret the decision either because I came to like the game and that's exactly what has changed my life.
"For your information, I never knew Annette would become passionate about football like this and even pay her bills through it. While playing in the village one day, I jokingly asked her to try out between the posts, and like they say, the rest is history."
And while Agrippina will be looking forward to adding another feather to her cap when she travels with Malkia Strikers to Tokyo Olympics in July, her younger sister will be seeking to inspire Harambee Starlets in the 2022 AWCON qualifiers in June.
"I can't believe we are going to the Olympics after almost 17 years. This is going to be a dream come true for me. I can't wait for the competitions to begin," said Agrippina.
Annette added: "I feel we have what it takes to qualify for the 2022 AWCON in Morocco. We have a very strong team and I believe with good preparations we can do it."
And asked if her move to Europe has improved her game and changed her family's lifestyle, Annette who spent a short spell at Lakatamia FC after ditching Eldoret Falcons in 2019, said: "There is a huge difference between the level of competition in Cyprus and Kenya. Though we didn't make it to the Uefa Champions League, playing in the competition is the biggest motivating factor. In terms of my family, I'm glad I'm able to assist my members."
"I'm living my dream of playing both professional football and wearing the national team jersey, but my aim is to help my teams to win trophies," Annette said.