World 5000m champion Hellen Obiri, Kenyan comedian Elsa Majimbo bag top awards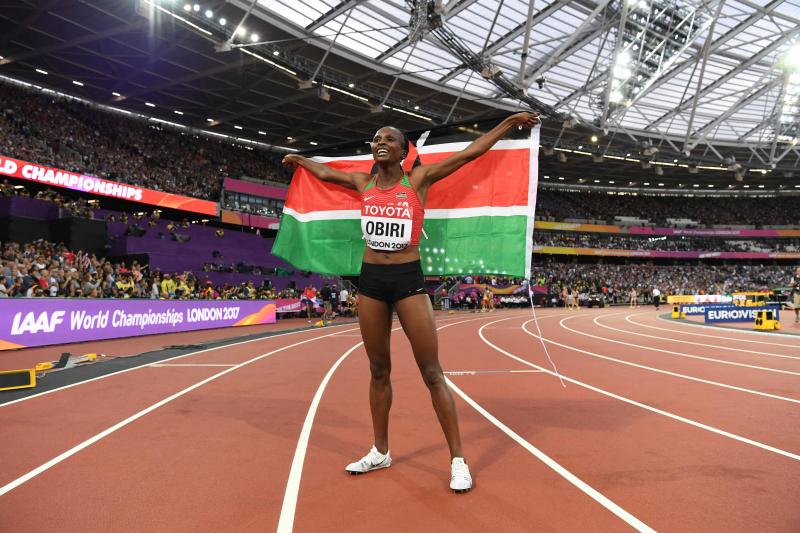 World 5000m champion Hellen Obiri won the Forbes Woman Africa Sports Award in a virtual ceremony with an audience of more than 2,000 attendees from across the world.
Kenyan comedian Elsa Majimbo also won the Entertainer Award in the event that took place on Tuesday, March 9.
"It has been a tough year for me and everyone around the world but hopefully there is a light at the end of the tunnel," an elated Obiri told Forbes Woman Africa (FWA).
"I am so glad I kept everyone entertained," FWA Entertainer Award winner Majimbo told FWA.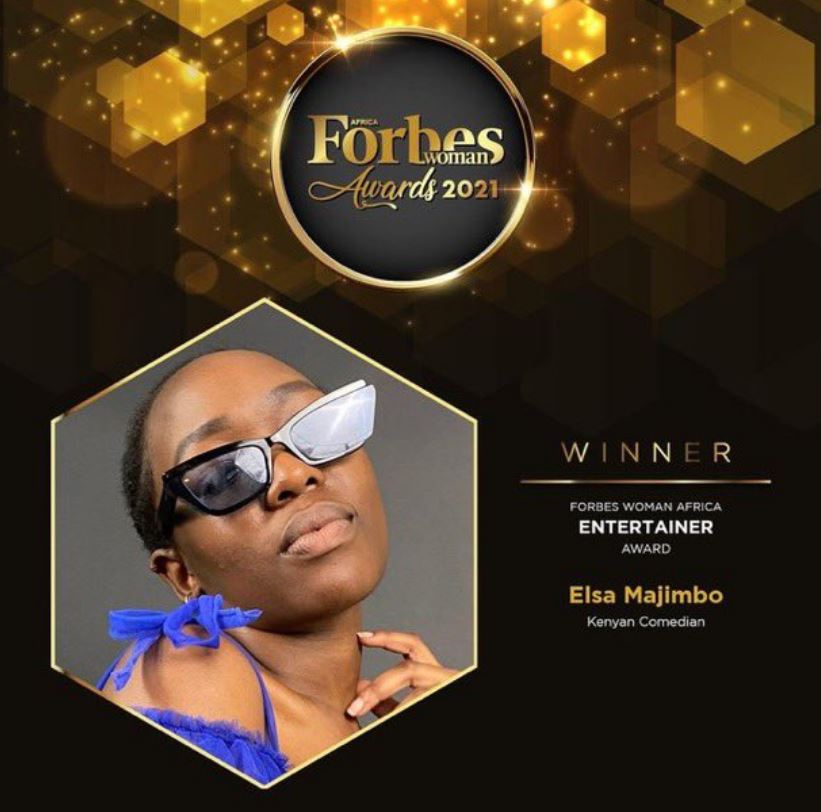 Another winner, former president of Liberia Ellen Johnson Sirleaf, bagged the FWA Lifetime Achievement Award.
"I am honoured and I thank you! [Monday] women all over the world we celebrated International Women's day celebrating women advancement and leadership," said Sirleaf.
The Awards held in honour of International Women's Day (March 8), recognised the winners for advocating positive change to economic and social transformation globally.
The victors were named following a dynamic two-day virtual interaction focused on this year's theme, Africa Reloaded: The Power of The Collective.
Since its inception in 2016, hosted as a prestigious gala event, the FORBES WOMAN AFRICA Leading Women Summit has been a platform bringing together a unique collection of female leaders and trail-blazers from across Africa and the world.
Held a year after the first reported COVID-19 case in South Africa in March 2020, the summit reflected on the most disruptive period in recent history through the collective anecdotes and shared experiences to help reshape the African continent.
2021 Forbes Woman Africa Award winners:
- FWA Sports Award (World 5000m champion Hellen Obiri)
- FWA Entertainer Award (Elsa Majimbo)
- FWA Lifetime Achievement Award (Ellen Johnson-Sirleaf, former president of Liberia)
- Rabia Ghoor, Founder of Switch Beauty (FWA Young Achievers Award)
- FWA Social Impact Award (Isabelle Kamariza, Founder of Solid'Africa)
- FWA Technology and Innovation Award (Temie Giwa Tubosun, Founder of Lifebank)
- FWA Academic Excellence Award (Professor Rudo Mathivha, Academic Head of Intensive Care Services at Chris Hani Baragwanath Academic Hospital)
- FWA Business Woman of the Year (Ada Osakwe, Founder of Agrolay Ventures)