KCB warms up to Pipeline tie with win over KDF, Prisons drain Water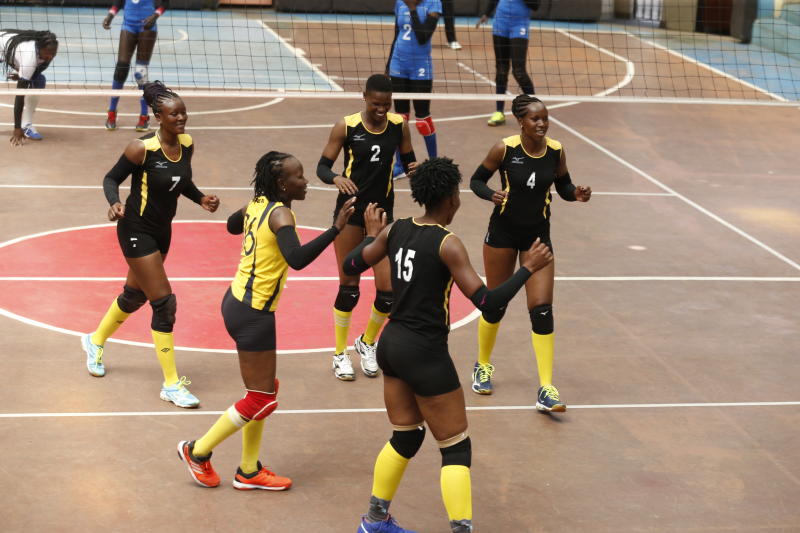 Former national women's league champions KCB warmed up for today's highly anticipated match against Kenya Pipeline with a straight sets victory over Kenya Defence Forces as champions Kenya Prisons beat Nairobi Water 3-0 at Nyayo Indoor Arena yesterday.
But it wasn't a walk in the park for the fancied bankers as they were pushed to the limit by the determined soldiers.
The star-studded KCB claimed the first and second sets by an identical 25-20 scoreline before wrapping up the game with a 25-16 win in the third set.
Though Japheth Munala's side didn't expect to face such tough opposition from KDF, it was a good bounce back from their 3-1 (26-24, 28-26, 21-25, 25-16) defeat to Kenya Prisons in the first leg, last month.
While KCB struggled against the soldiers, Pipeline had a rest day after their opponents Kenya Army failed to show up for the second consecutive leg.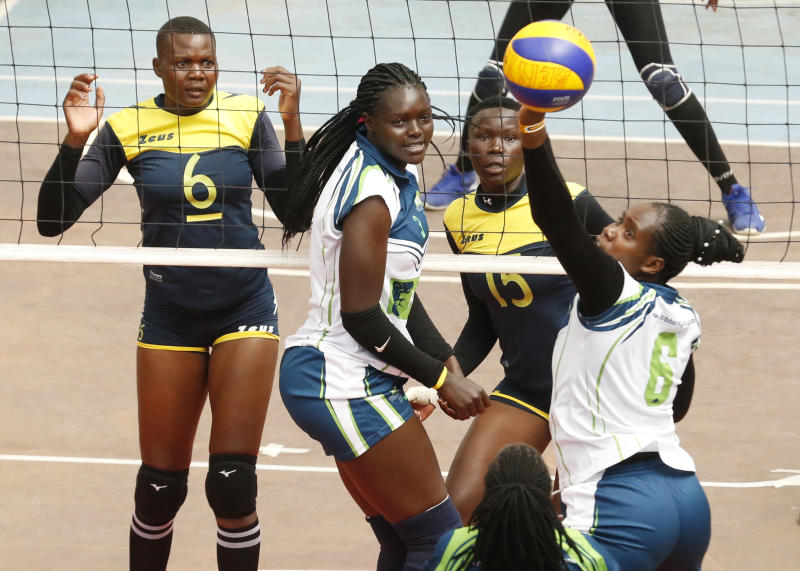 And according to Kenya Volleyball Federation Organising Secretary Ismael Chege, Kenya Army has officially withdrawn from this season's league due to reasons they shared with the federation.
"It is official that the Kenya Army will not participate in this year's national league. They have cited various reasons in the letter to my office," Chege told Standard Sports.
The official further revealed that the federation has shelved all the second leg matches involving Western Prisons men's team after their players were involved in an accident on Friday evening.