Volleyball: Malkia Striker to renew rivalry with Cameroon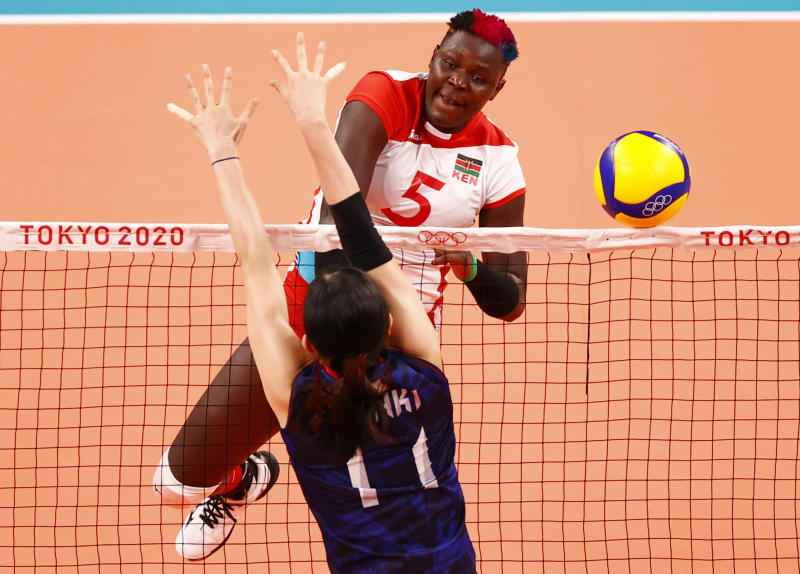 The national women's volleyball team Malkia Strikers will renew their rivalry with Cameroon at the Women's African Nations Volleyball Championships today (Saturday) in Kigali, Rwanda.
Kenya were pooled in Group B against defending champions Cameroon, former champions Tunisia, Burundi and DRC Congo. Pool 'A' has hosts Rwanda, Senegal, Morocco and Nigeria.
Kenya's rivalry with Cameroon has captivated volleyball in the recent years and the same will continue today from 5pm East African Time at the Kigali Arena.
Malkia Strikers, nine-time African champions, have prevailed in the last two matches the teams have met at the African Games in Morocco and during the Tokyo Olympics qualifiers.
However, Cameroon has stood in between Kenya and their record-tenth African title in the 2017 and 2019 editions.
Malkia Strikers head coach Paul Bitok said he was keen to get off the blocks on a high note with their target being reaching the semis but will handle the matches step by step.
"Our main goal is the semis. We will treat every game at a time as we also seek to reach the finals and qualify for the world championships," Bitok said.
Malkia Strikers, who are without their experienced setter Jane Wacu, but are joined by the returning Elizabeth Wanyama.
Bitok will guide the team which saw the inclusion of three new players including Kenya Pipeline duo of Esther Mutinda and Sinaida Yvonne as well as Veronica Adhiambo of Director of Criminal Investigations (DCI).
Other players in the travelling squad will include captain Mercy Moim, Joy Lusenaka, Edith Wisa, Lorine Chebet, Gladys Ekaru, Leonida Kasaya, Pamela Masaisai, Sharon Chepchumba, Emmaculate Chemtai, Aggripina Kundu
Fixtures Day One
Burundi Vs DRC Congo-12:00
Nigeria Vs Senegal-14:00
Cameroon Vs Kenya-16:00
Rwanda Vs Morocco-18:00