Malkia Strikers bow out with heads held high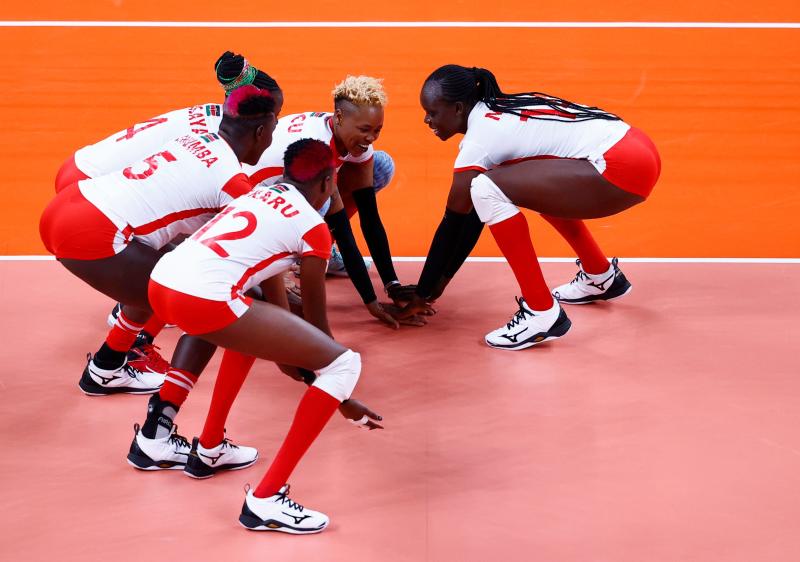 National women volleyball team Malkia Strikers bowed out of the 2020 Olympics yesterday with their heads held high despite losing their three opening matches.
The African queens lost 3-0 to hosts Japan and followed up with another straight sets loss to South Korea and also 3-0 against Olympic silver medallists Serbia yesterday, but unlike past events it was an experience that Malkia Strikers will be proud to be associated with.
The tough part though is to maintain the same level of performance once they leave Tokyo and take part in other future championships of the same magnitude or even lower.
"We lost three straight matches and are out of the Olympics, but the way we played shows that we are now at a different level compared to other African teams and we need to maintain that high level," assistant head coach Paul Bitok said.
Bitok said that level can only be maintained by ensuring the players play their league matches at indoor facilities and not outdoor like the KVF National League has always been played.
Club officials should think more about the performance the players will put in by playing indoors, than about the money they will get by playing outdoor around the country in poor courts that also cause injuries to players.
"We have done very well here in Tokyo and it is all there for everyone to see that we have improved a great deal," Bitok said.