Kenya Ports Authority coach Mulinge banking on consistency
VOLLEYBALL AND HANDBALL By Ernest Ndunda | April 28th 2022 | 2 min read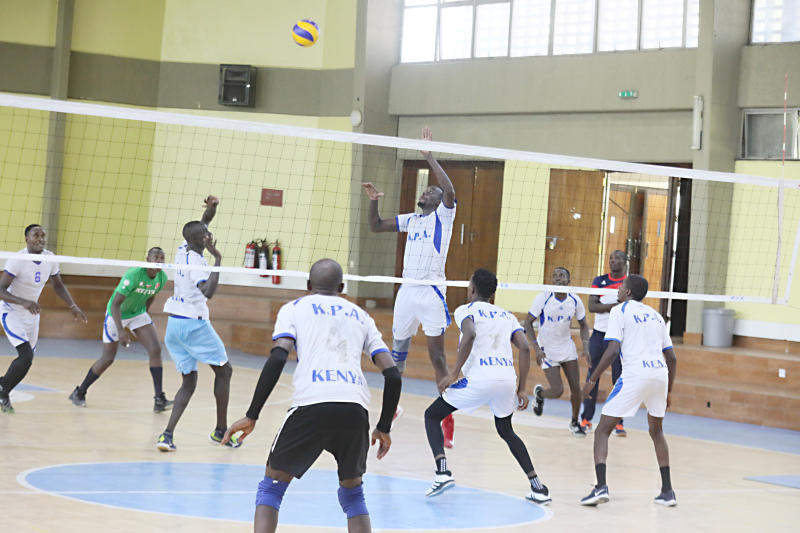 Kenya Ports Authority men's volleyball team head coach Sammy Mulinge feels he has assembled a team capable of beating anyone in the league as they remain unbeaten in the local league after the conclusion of the fourth leg.
"Consistency is crucial for any team that wants to succeed. I have all the tools to keep on building on our good play, by adding some spices to continue with our decent run and progress in the right direction," said Mulinge.
KPA, who are at the top of the league are in residential camp in Mombasa to prepare for the African Club Championships that serves off next week (May 5-18) in Tunisia.
The dockers lead in the National Volleyball League with 16 points from six outings with unbeaten record, which they intend to hold on to the end.
Reigning champions General Service Unit (GSU) are second with a point adrift from five matches, while Prisons Kenya lie third with 13 points from five matches.
Kenya Forest Services (KFS) and Kenya Defence Force (KDF) occupy the fourth and fifth positions with 12 points each with the latter having played one more match.
Rift Valley Prisons close the top six slots with 11 points from six matches having lost twice.
According to KVF Organising Secretary Ismael Chege, the league has taken a break to allow KPA, GSU and Prisons Kenya to participate in the continental championships.
The league will resume on May 26-29 with 32 matches on the card.