Beach Volleyball. Kenya land tough draws at Commonwealth Games Qualifiers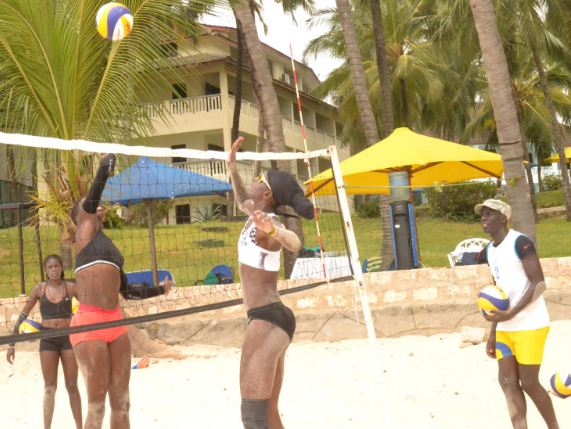 National men's and women's beach volleyball teams have landed tough groups at the 2022 Commonwealth Games African qualifiers set for Saturday at Laboma Beach Resort in Accra, Ghana.
While the women have landed in a relatively easy pool, their male counter parts have their work cut out for them with a tricky pool.
The Kenyan beach volleyball queens, who are ranked third in Africa, were drawn in Pool 'B' alongside Rwanda, South Africa and Mauritius during the drawing of lots conducted on Friday afternoon.
Pool 'A' has hosts Ghana, Nigeria, Gambia and Seychelles.
The women's side coached by Salome Wanjala will launch their campaign against fellow East Africans Rwanda starting 2pm East African Time.
On the other hand,their male counterparts have landed in a tricky Pool 'B' that has Gambia which are ranked first in Africa, Zambia and South Africa.
Kenya will open their account against pre-championship favorites Gambia
Ghana, Rwanda, Seychelles and Nigeria are in Pool 'A' in the men's category.
At the completion of the pool matches, all the teams will then proceed to the quarter-finals then the semi-finals and final.
This is to give chance to all the teams to amass points that will be crucial in FIVB rankings.
The Kenya women's team that is away in Ghana for the qualifiers comprises Brackcides Agala, Gaudencia Makokha, Naomi Too and Veronica Adhiambo.
Ibrahim Oduori, James Mwaniki, Nicholas Lagat and Donald Mchete form the men's team.