Volleyball: Malkia Strikers edge Morocco to reach Africa Nations Championship finals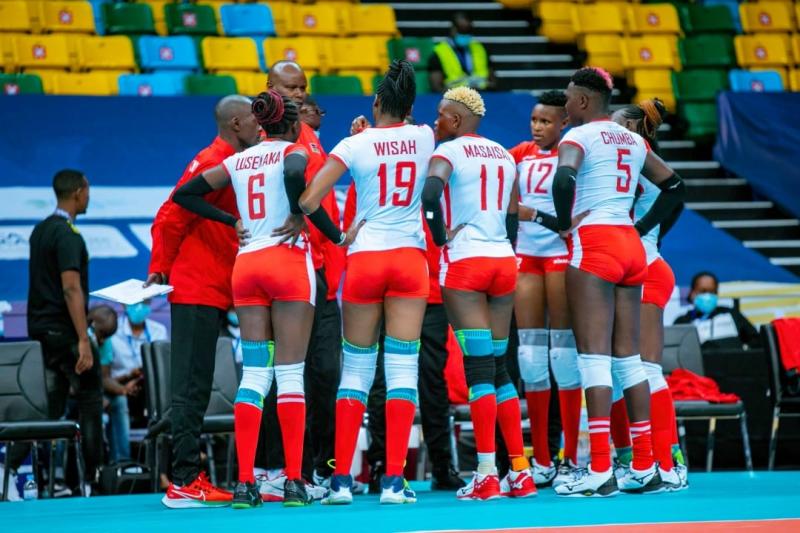 Kenya national women's volleyball team Malkia Strikers on Sunday stormed the African Nations women's Volleyball Championships final after edging out Morocco 3-0 in the semi-finals played at the Kigali Arena in Rwanda.
Malkia spiked Morocco in straight sets of 25-12, 25-21 and 25-11, to qualify for the finals set to be played later on Sunday evening.
At the same time, Kenya booked their ticket to next year's World Championships to be co-hosted by Netherlands and Poland.
The nine-time African champions will meet either defending champions Cameroon or Nigeria who were to face off later in the second semifinals later today (Sunday) in the afternoon.
Kenya was set to play Rwanda in the semifinals yesterday but that was rescinded by the Confederation of African Volleyball (CAVB) after Rwanda was disqualified from the tournament for fielding ineligible players.
The hosts were found guilty of fielding four ineligible players, with the debacle threatening the cancellation of the tournament following a push and pull from Rwanda and CAVB.
On Saturday, CAVB
announced the resumption of action while suspending Rwanda. Nigeria, who had filed a complaint against Rwanda, replaced the hosts after finishing third in pool 'A'.
Therefore Morocco who were second in the pool and Nigeria proceeded to the semis alongside Kenya and Cameroon from pool B.