NOC-K defends national team's move to Mombasa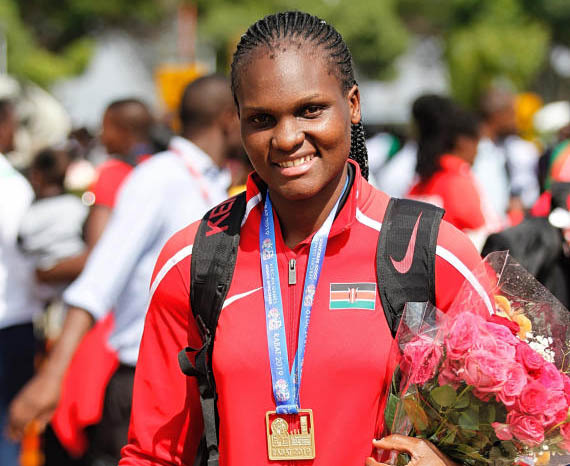 The National Olympic Committee of Kenya (NOC-K) has defended their decision to take women's national volleyball team, Malkia Strikers, to Mombasa for at least three days.
The trip comes barely two weeks after the Ministry of Health turned down a request by the Kenya Volleyball Federation to have the team pitch a 45-day camp in Brazil as part of the team's preparation for the forthcoming Olympic Games in Tokyo.
And with the government having cancelled the Brazil trip due to the rising Covid-19 cases in the South American nation, NOC-K have opted to facilitate the team's travel to the coast as part of their preparations.
The team is set to fly to Mombasa this morning after missing a flight yesterday afternoon.
While the arrangement has raised eyebrows with critics questioning the essence of players leaving the bubble camp barely a few months to the global showpiece.
"Since the team failed to travel to Brazil, we have decided to take them to Mombasa this weekend. This is just an extension of the camp. But the most important thing is for the players to start acclimitising to the Tokyo weather. Mombasa has a low altitude weather same to what is expected to be in Tokyo," NOC-K Acting Secretary General Francis Mutuku told the Standard Sports.
"We wanted to go to Brazil, which has the same weather as Tokyo, but since it was called off we chose Mombasa because it has almost the same weather with Tokyo.
"The Brazilian coaches had travelled back to their motherland in advance to wait for the team, but since the trip didn't materialise we expect them to be back in Nairobi before the end of the week."
Malkia Strikers have been in a bubble camp at the Kenyatta University since late March in preparation for the Summer Olympics that starts on July 24. The national team is making a comeback since the 2004 Olympic Games in Athens.
Group of death
The International Volleyball Federation (FIVB) seconded four Brazilian coaches namely Luizomar de Moura, Jefferson Arosti, Marcelo Vitorino de Souz and Roberto Opice Neto to aid Kenya's preparations with hopes that the national team will improve performance in her third Olympic appearances. It has been done before, even when coach Paul Bitok handled the team at the 2011 FIVB World Championship in Japan.
Malkia Strikers have been drawn in the so-called group of death Group 'A' alongside hosts Japan, Brazil, South Korea, Serbia and the Dominican Republic.
Meanwhile, Kenya women's rugby sevens team, Lionesses, were to report to the bubble training camp in Kasarani Stadium yesterday.
"We expect the rugby sevens women team at Kasarani any time from now. Other teams will follow suit," said Mutuku.