KPA star Sam Juma reveals how his dad influenced him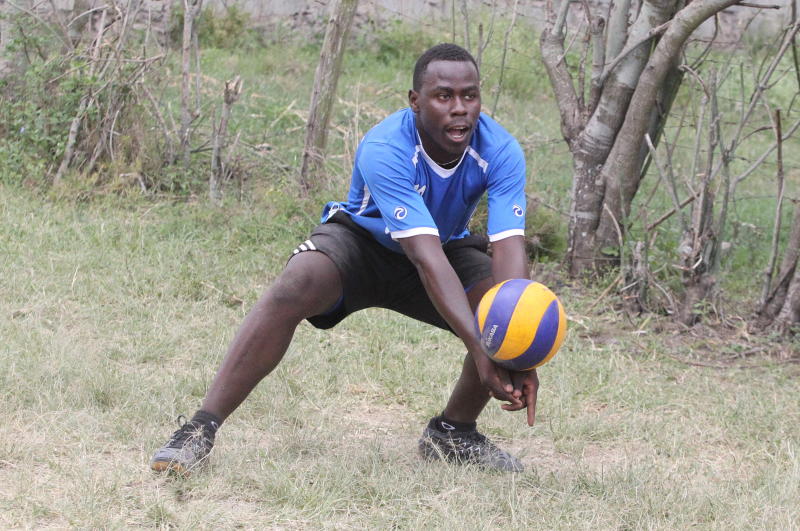 National men's volleyball and Kenya Ports Authority libero Sam Juma is eager to step out of his father Juma Walukhu's shadow and build a name for himself within and outside the country.
Having gone through legendary Walukhu's Kahawa Youth Academy alongside Malkia Strikers duo of Janet Wanja and Elizabeth Wanyama together with his KPA teammate Elijah Lilo, the 27-year-old star, has already attracted interest from Tunisian club Kelibia.
This is after his impressive performance with KPA at the recently concluded African Club Championships in Sousse, Tunisia.
And apart from the quartet, his father has also nurtured a number of celebrated players including Kericho Governor Paul Chepkwony, Webuye West MP Dan Wanyama, coach David Lung'aho, Sammy Kirongo, Braxcides Agala, Gladys Nasikanda, Roselida Obunaka and Edna Chepng'eno.
But the St. Paul's University Business Administration graduate, who is currently pursuing a Masters degree at the same university as he continues to follow into the footsteps of his father and siblings, wants to carve a niche for himself in Kenyan volleyball.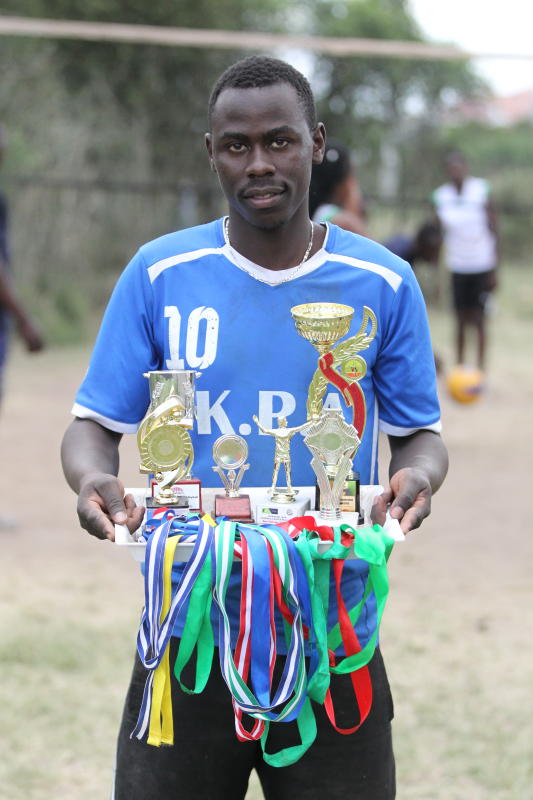 Sam's career has been on steady rise since joining the dockers in 2014 from KDF. Save from becoming a regular player in the national team, he has won three best libero awards with KPA at the national play-offs (2014, 2015 and 2017) before inspiring them to a fifth-place finish at the 2021 African Club championship on their debut.
Even as he credited his father for influencing his decision to become a libero, Sam, who initially wanted to be either an attacker or a setter, revealed how his early involvement in the game has made him a great player.
"Of course it is my father who influenced me to start playing volleyball. I really wanted to be either an attacker or setter but unfortunately, my height couldn't allow me and that's exactly how I ended up being a libero," Sam told The Standard Sports.
"But I'm indebted to my father because he saw the potential and encouraged me to be a libero after introducing me to the game at an early age. His advice completely changed my mentality and made me love my new role on the court."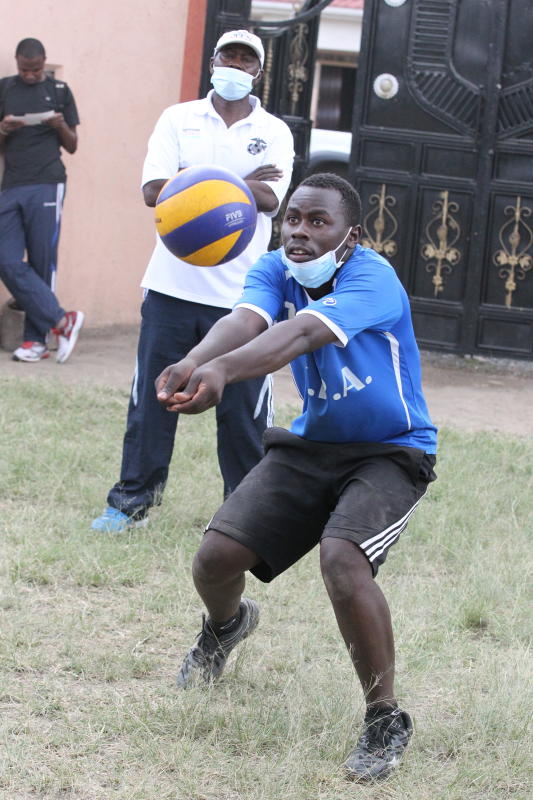 He continued: "For your information, almost everyone in our family plays volleyball. Though this has motivated me and developed me as a player, there is no rivalry amongst ourselves. I'm only challenged to join my siblings in their paid ranks abroad.
"But I believe I'm on the right track and if the Kelibia deal goes through I will be grateful. I want to achieve more than what both my dad and siblings have achieved in their respective careers."
Asked if their recent performance in Tunisia is a warning to local volleyball giants General Service Unit and Kenya Prisons, the Garissa Talent Academy alumnus said: "It is our time to shine and end both Prisons and GSU dominance in the league. We went to Tunisia as underdogs but I feel we outdid ourselves."