No happy dance in Malkia's camp as four miss Brazil trip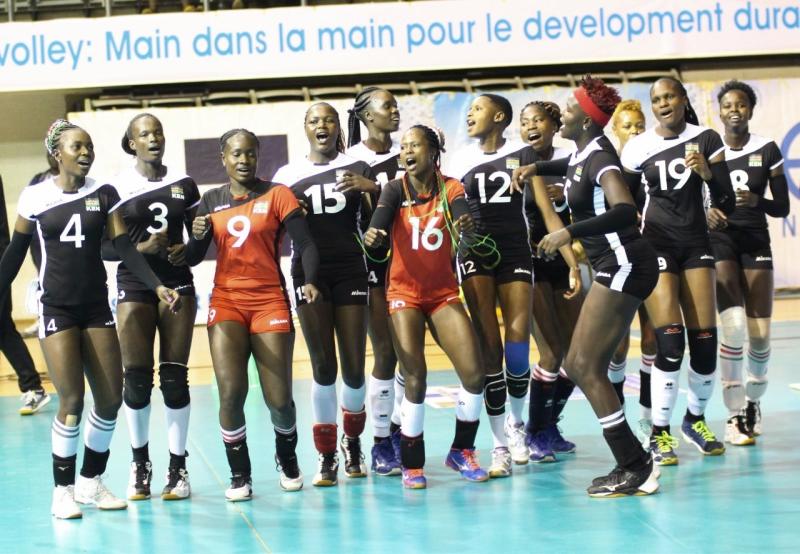 Jemima Siangu and Joan Chelangat are among the four players who will not be in Malkia Strikers squad set for a one-month Olympic training camp in Brazil.
The other two are Directorate of Criminal Investigation (DCI) duo of Josephine Makokha and Carolyne Sirengo. But there were conflicting reports yesterday after a section of the dropped players were instructed to isolate with fears of a possible Covid-19 outbreak in the bubble camp.
An official who spoke to Standard Sport on condition of anonymity says fear has hit the camp with the tour of Brazil now hanging in the balance should more players test positive.
"We had some cases in the past week but we are hoping for the best. Some players were asked to leave the camp yesterday and we don't know what will happen next if more than five players test positive," said the official who added that some players did a Covid-19 test yesterday with the result expected to be out today.
On Monday night, the affected players were summoned by the members of the technical bench late in the night as they made attempts to justify why the quartet were to leave camp.
But with confusion raging on, some of those players are now accusing the management of making decisions that would have a grave impact on their pockets.
"We were called one by one, late in the night, and told that we'll not travel to Brazil. I'm told some of us have also been instructed to isolate so we can't tell exactly why we were told to leave camp," one of the players told Standard Sports in confidence.
But Waithaka Kioni, the president of Kenya Volleyball Federation played down the Covid-19 talks saying dropping of the four has nothing to do with their health.
"We have 20 players in camp and only 16 will go to Brazil. So, if four have been dropped then that's the coach doing his work," said Kioni, adding that the federation will not interfere with team selection.
On average, a player stands to earn up to Sh300,000 for taking part at the Club Championship and almost double that amount for participating at the Olympic Games.
With Makhoha out, coach Paul Bitok will rely on either Elizabeth Wanyama or Aggripina Kundu in libero position while one middle blocker will be dropped from the quartet of Edith Wisa, Violet Makuto, Gladys Ekaru and Lorraine Chebet.