Volleyball: KPA targets maiden last eight spot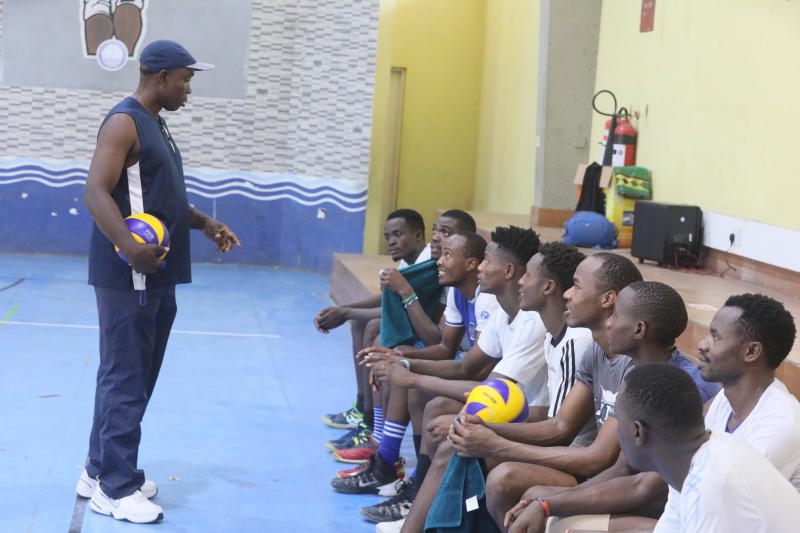 Kenya Ports Authority (KPA) men's volleyball team coach Samson Sunguti targets quarter finals as his side make debut at the 2021 Africa Club Championships that run from April 16-28 in Tunisia.
"My first step is to reach the last eight at the continental championship," Sunguti said in an interview yesterday at Makande Indoor Gymnasiums in Mombasa.
"Making it to the quarter finals will boost the team's morale. This is the beginning of our road map to future dominance of Kenyan men volleyball," he said.
With a squad of 14 players, Sunguti said they are well prepared to make their maiden appearance in the continental championships.
"My aim is to plan and prepare the team physically and spiritually for the task ahead. We will take on experienced clubs at the event but this will not stop us from achieving our target," he said.
Sunguti said the rescheduling of the championships had affected their training programme. "We had moved to residential camp before Egypt pulled out as hosts. This forced the continental body to suspend the event as they sought another host. We broke our camp and resumed last week after Tunisia took over as hosts," he said.
Captain Sammy Ngeny said the team looks forward to good results in Tunisia. "The experienced players have blended well with the youthful players and we hope to do well in Tunisia," said Ngény.
Enock Mogeni and Elijah Bosire are other national team players and their experience will count for the dockers.
Sammy Mulinge, the assistant coach, said Tunisia, Egypt, Algeria, Libya and Morocco clubs bank on top players.
"West Africa clubs from Cameroon are regular participants and cannot be ruled out alongside DRC Congo participants," said Mulinge.
Reigning national men volleyball champions General Service Unit (GSU) and Prisons Kenya are the other two clubs expected to join KPA in Tunisia.