Volleyball: Egypt withdraws from hosting Africa Club Championship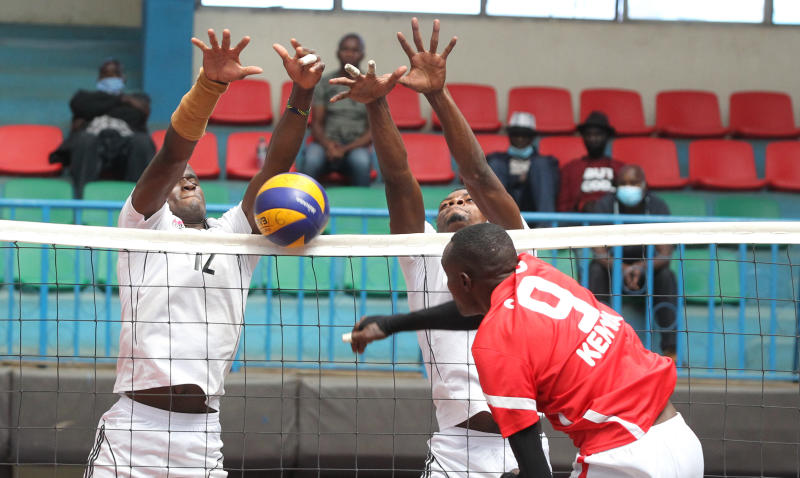 Malkia Stikers and clubs forced to adjust schedule
Tunisia will now host both women and men competition
Kenyan volleyball clubs and Malkia Strikers will have to readjust their schedules after Egypt withdrew from hosting the annual Men and Women's Africa Club Championship.
Yesterday Egypt joined Kenya in declining to stage the events that have since been postponed for the third time. The event was to be held in May last year, but was pushed to April 2021 following the outbreak of Covid-19.
Early this month Kenya Volleyball Federation (KVF) declined a request by the Confederation of Africa Volleyball (CAVB) to host the women's event, which has now been pushed back by a month, to May.
The women's edition was initially planned for mid-April, while the men's championship that was penciled for March 31 to April 12, has been moved to between April 16 and 28.
The women championship will run from May 16 to 28.
This is after Egypt, who was granted the right early last year, pulled out with about two weeks to the Africa's premium inter-club competition.
Take a quick survey and help us improve our website
Take a survey
The latest developments have since forced CAVB to move both events to Tunisia. "Egypt failed to confirm hosting of the men club championships," KVF president Waithaka Kioni confirmed.
"I'm not in a position to tell exactly why Egypt pulled out, but there are many challenges arising from Covid-19," Mr Kioni added.
Kenya is expected to send at least six teams in Kenya Prisons; men and women, KCB, GSU, Kenya Pipeline and debutantes Kenya Ports Authority (KPA) to the competition.
Standard Sports understands Egypt had reservations about the security of athletes, especially those coming from countries that have reported the third strand of Covid-19.
KVF men's league champions GSU said they would have to readjust their programme, even as Gideon Tarus targets a medal bracket with the paramilitary side.
"We've just been informed about the changes and luckily it came right in time because we were set to book the air tickets to Egypt today," Mr Tarus, who finished ninth in the 2019 edition, told Standard Sport yesterday.
But Mulinge, who is helping KPA with their preparation on voluntary basis, plans to use the one month to fine-tune the weak links in his squad.
"I saw the news of the new changes on social media, but we are yet to get official communication from the federation.
"This is a blessing for us because we want to use the extra four weeks to prepare properly for this event. We want to leave a mark in our first edition," said Mulinge.
Coach Josp Baraza is also targeting an improved performance with Kenya Prisons women's team, Kenya's most successful club at the continental stage.
"We are still going on with our training as usual," Mr Baraza, who has a league match with Kenya Pipeline this Friday, said.
The changes will also have implications on the national team Olympic Games preparation.