Volleyball: KPA hope to sail back with Africa club title from Egypt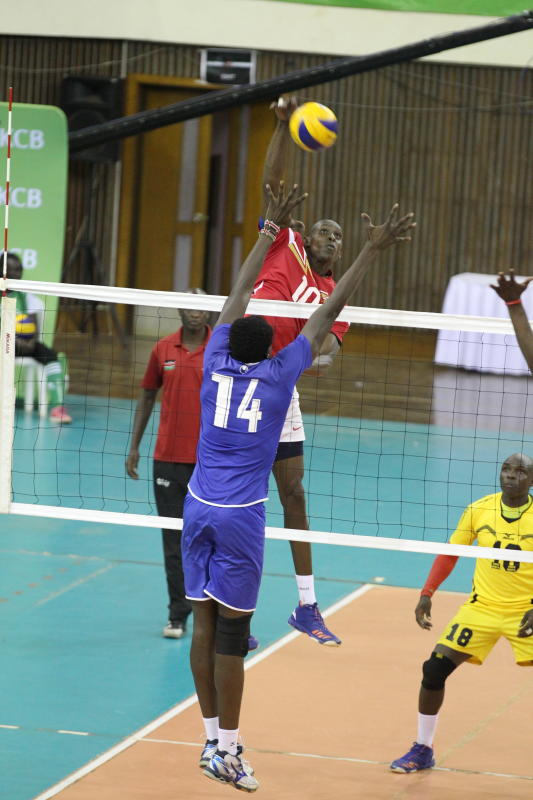 Kenya Ports Authority (KPA) men's volleyball team starts its residential training camp tomorrow ahead of their Africa Club championships debut in Cairo, Egypt.
"We are ready for our maiden appearance in the continental championships as we look forward to a greater performance," said the team's head coach Samson Sunguti.
Sunguti said his side will be out of action in the local scene to prepare for the club championships set for March 30-April 12.
Currently, KPA are the leaders in the KVF league with seven wins and one loss; 3-2 defeat to Prisons Kenya.
"We expect to gain a lot of exposure in Egypt and I'm looking forward to guide the boys to higher heights when we make our debut at the club championships," added the former international player.
KPA qualified for the continental event after emerging second behind champions General Service Unit (GSU) in the 2019 national play-offs.
The two teams were to represent Kenya in last year's championships which was cancelled due to Covid-19 pandemic.
"KPA has never qualified for the club championships since its inception and we hope to do better in our maiden appearance," said Sunguti, who has been handling the team for the past four years.
Sunguti, who played for the dockers in 1989, said the team will start its intensive training at Makande Indoor Gymnasium.
"We need to get used to an indoor court since the championships will be played indoors," added the tactician.
"Everyone knows we have quality players in our squad and this has been exhibited in the local league and that is a big advantage. We're enthusiastic and want to prove ourselves when we make our debut," said Sunguti.
The coach said he has sought the services of international coach Sammy Mulinge to prepare the dockers for the continental show.
"Mulinge is one of the most experienced Kenyan coaches who handles the national women's beach volleyball and his experience in the team will be an added advantage," said Sunguti. Mulinge has previously coached Army Patriotic Rwanda (APR) volleyball team.
Another experienced international player, James Ontere, is also assisting Sunguti as a trainer with Sammy Ngeny being the team captain.
"The players are in good shape and looking forward to showcase their skills in Egypt," said the coach.