Netball: Ganec and Ulinzi win first leg league fixtures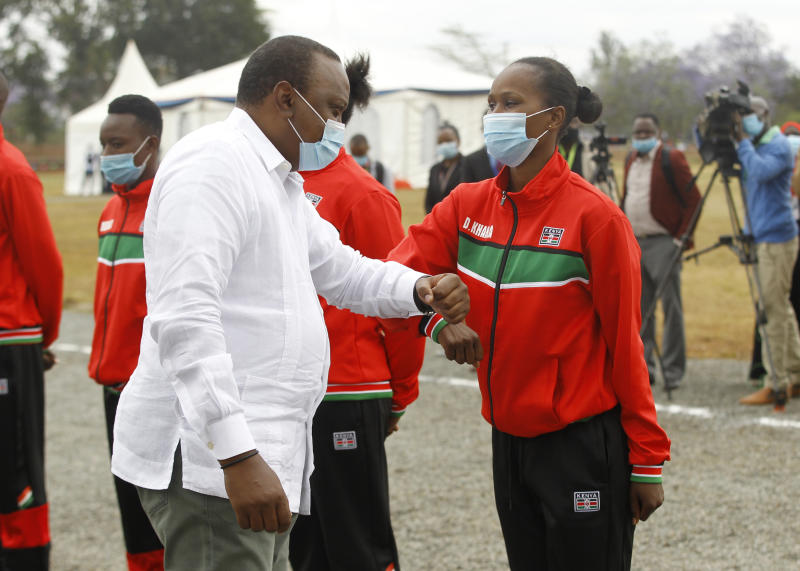 It was a good outing for Nairobi sides Ganec and Ulinzi as they triumphed in the first leg of the national netball league in Mombasa.
In the men's final at Technical University of Mombasa (TUM), Ganec took advantage of the absence of defending champions Prisons Kenya to beat Mathare 25-12 in an all-Nairobi final match.
On their way to the final, the winners dismissed Kenyatta University 30-19 while Mathare floored TUM 30-11.
In the ladies' final, national league side Ulinzi also enjoyed the absence of champions Prisons Kenya to beat St John's Korogocho of Nairobi 29-18.
Ulinzi had defeated schoolgirls Kaya Tiwi 33-15 while St John's beat Kenyatta Hospital 18-10.
In the girls' category, Kaya Tiwi, who are coached by Maryanne Obonyo, emerged victorious after beating Bunge and Epsau of Voi.
Kenya Netball Association Fixtures Secretary Joseph Makau said the second leg will be in Vihiga County in April.
"We saw a low turnout of teams in the first leg of the national league because most of our members are yet to receive their annual budgets. Ulinzi was the only team in the national league that managed to travel to Mombasa for the first leg but we hope to have more teams in the second leg in Vihiga in April," said Makau.