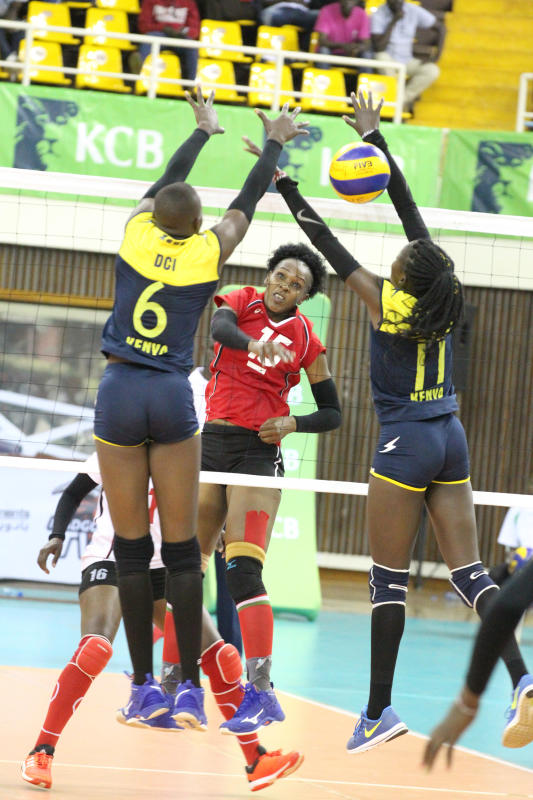 Tacticians says level of competition will improve and injuries will reduce.
Volleyball coaches have welcomed a move by the Kenya Volleyball Federation (KVF) to have its national league matches played in indoor courts.
The new 2021 season is set to serve off next weekend with the key highlight being at the Nyayo Gymnasium.
The coaches said it will be advantageous for both men and women league matches to be played in indoor courts as the system has been adopted by most of the countries that are actively involved in volleyball.
At the same time, it will reduce injuries on players and improve the level of the game in the country.
In 2019, Kenyan international and Kenya Pipeline captain Trizah Atuka ruptured the Anterior Cruciate Ligament (ACL) in her left knee during the final leg of the regular season in Kapsabet.
But while a section of club officials and other volleyball stakeholders have criticised the federation for making the decision without consulting them as some of them had already prepared to host the opening fixtures, national teams coaches are pleased with the move.
"Volleyball is meant to be played indoors and the Government has to invest in having more stadiums of international standards in all major cities," said national women volleyball assistant coach Josp Barasa.
Barasa said all international assignments including Club Championships are played indoors and Kenya has always been disadvantaged since the players train and play in outdoor courts.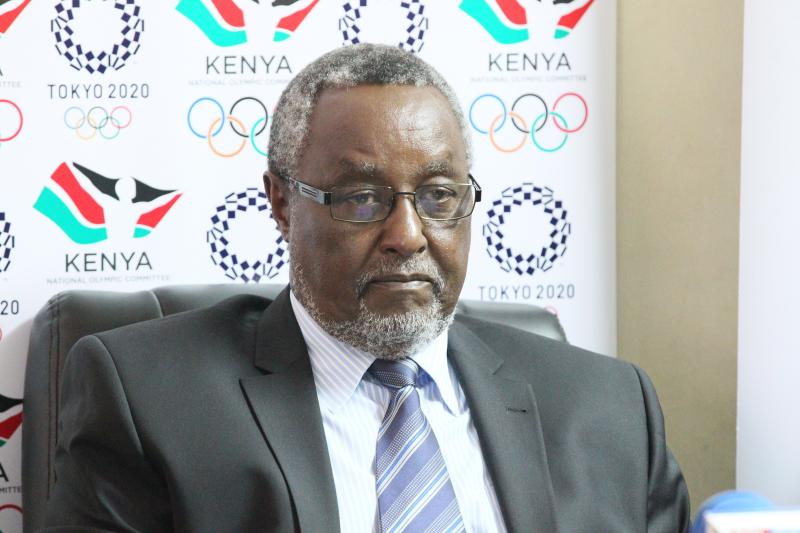 "This is the best move taken by the federation to have league matches played indoors and we hope this new move will not be on trial basis. This is because we have to prepare our players to move from outdoor to indoor courts mentality," said Barasa who is also the head coach of the reigning national women champions Prisons Kenya.
National team coach Paul Bitok also supported the move and urged corporates with volleyball teams to think of investing in indoor courts.
KVF President Waithaka Kioni said they have already secured Nyayo National Stadium indoor courts for the upcoming season.
"My executive committee met Sports Kenya management and agreed that all the matches will be played at Nyayo National Stadium. I apologise to all affected clubs for the inconveniences caused," said Kioni.
The federation assured all the teams that health ministry guidelines on Covid-19 pandemic shall be observed.
KCB Bank coach Japheth Munala said coaches have been clamouring to have matches played indoors for many years.
"For a start, we shall have several hiccups as the players are used to outdoor volleyball but they will adjust with time. We ask the federation to maintain the new move," he said.
Munala who is also the national women's team assistant coach said Egypt, Algeria and Tunisia have consistently done well in volleyball because of their adoption of the indoor facilities.
Former national women volleyball team coach Sammy Mulinge said Kenya must adapt to modern indoor volleyball.
"We have no option but to adjust to indoor volleyball. Actually the model and texture of both indoor and outdoor balls are different.
"The indoor ball is between 200-260 in mass grams compared to outdoor's 330 mass grams ,which is heavier due to weather conditions. We need to be used to one system of play in Kenya to enable the national teams and clubs with international assignments perform well," said Mulinge who also handles women national beach team.
Former Pipeline women Team Manager Kasujaa Onyonyi said moving matches to indoor courts were the best move.
"It has been a miracle for Kenya to excel in continental and clubs championships without proper exposure to indoor courts," said Onyonyi.