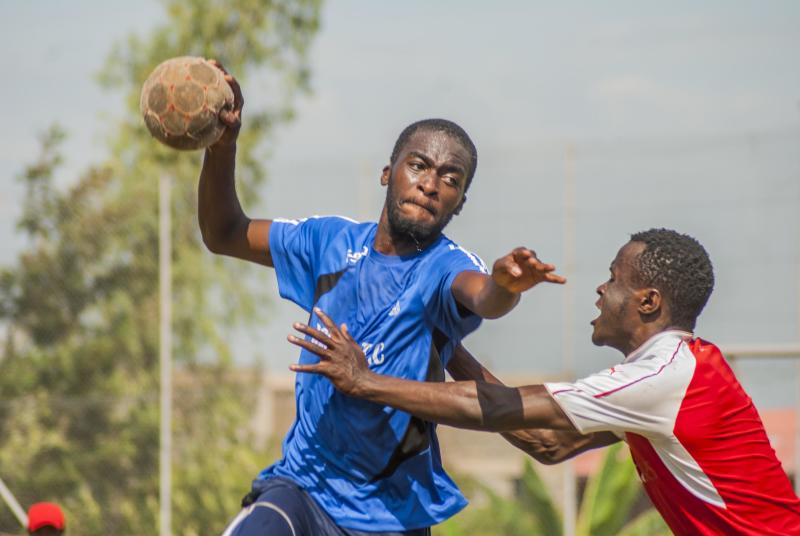 Kisumu Saints will be seeking to defend their title when the third edition of the Handball Super Cup Challenge kicks off on Saturday at Rainbow Grounds in Otongolo, Kisumu County.
The tournament, which has been organized under strict Covid-19 protocols, has attracted over 27 teams across and outside the county.
Speaking to the Standard Sports, the tournament director Robert Ojwang said the tournament will be played in two days and has attracted 18 men teams and nine women teams.
"Despite the pandemic nearly disrupting our calendar of events, we are happy to get the opportunity of organizing the third edition of this event where we expect stiff competition from the clubs," he said.
"The number of clubs shows how serious the competition is and how our sportsmen and women are eager to get back to playing."
Ojwang revealed the finals will be played tomorrow alongside the knockouts as group stages set to go on today.
Among the teams set to go head to head include Kisumu Academy, Legends, Gifted Hands, Migingo, Tigers, Mabera, Recce Vihiga, Sigalagala, Ambira among others.
Kisumu Academy captain Ismael Nilote said they have been training as a team for some time now and are ready to challenge for the title.
"We are prepared for the challenge despite the long time out not playing during the pandemic but we believe we can fight for the title," he said.
The women's defending champions MMUST Ladies are set to miss out this year after not registering for the tourney.