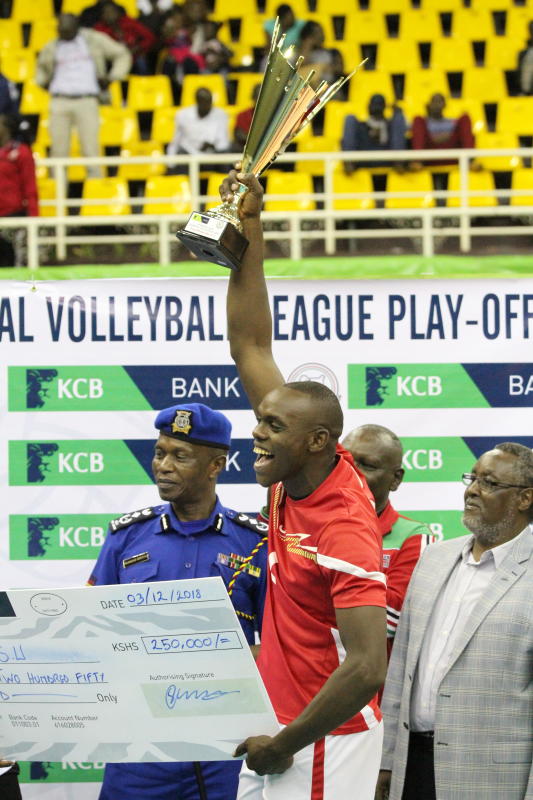 Former Kenyan international will be celebrating his 40th birthday next month
'Tonje' made his debut in the national team in 2000 while playing for Eldoret Telkom.
When history of Kenyan volleyball is written, the name of long serving General Service Unit (GSU) captain David 'Tonje' Kirwa will definitely be in one of the chapters.
Kirwa, a reliable performer for almost two decades, is without doubt a true definition of a legend if his record of achievement and contribution to the game is anything to go by.
The former national team right attacker, who will be celebrating his 40th birthday on October 24, is the second oldest active player in the Kenya Volleyball Federation (KVF) National League after Kakamega Prisons' Abdallah Saleh.
From starting off as a middle blocker at Paul Boit High School to making his national league debut with defunct Eldoret Telkom aged 19 (2000) before transforming into a versatile player (right and left attacker) after stints at National Social Security Fund (NSSF), Kenya Pipeline Mombasa, Telkom Nairobi, Kenya Defence Forces (KDF) and GSU, Kirwa has come a long way.
While most of his age mates (former teammates and opponents) like Dunson Tali (current GSU assistant coach), Bernard Musumba, Stephen Mathenge, Daniel Kemei, Philip Maiyo, David Opiyo, Charles Owino, Dennis Mokua and Jackson Mwambia have either retired or transitioned into coaching and management, the 2007 East and Central Africa Club Championship Most Valuable Player (MVP) is still going strong.
Though he had some few moments with the national team (2003-2015) including the bronze medal at the 2011 Maputo All Africa Games, it is at GSU where he made his name.
Loved by GSU fans, but hated by most others, Kirwa has not only earned respect because of his performance on the court but also through his leadership style.
Kirwa and GSU have been inextricably intertwined since he joined them in 2006. The two time national league play-offs best receiver's contribution in GSU's success has earned him a place as the face of the Thika Road-based paramilitary side for the last 14 years.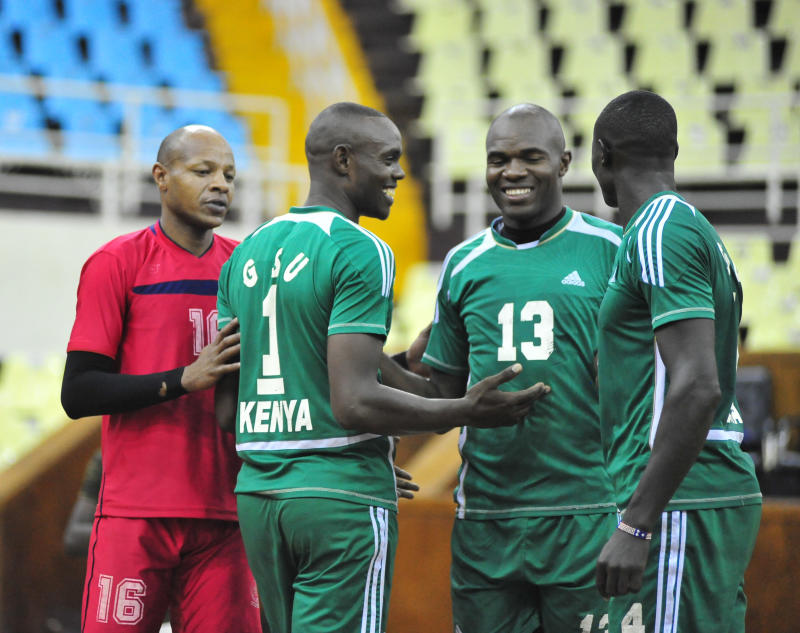 He has helped them win ten national league titles including last year's record 14th title which was his sixth gong as the captain since succeeding Tali in 2010.
But Kirwa has not been lucky on the continental scene with the club as he has failed to lift the elusive Africa Club Championship on nine attempts.
Although he has already laid the foundation for life after he hangs up his boots by completing the FIVB Level I Coaching Course, Kirwa believes he still has enough oil in the tank to play for a few years.
"For real, it has not been an easy journey. But passion and dedication pushed me through. However, what mattered most for me are the mentors I had. I'm lucky not to have suffered any serious injury through-out my career," he said.
"I have played for a very long time and each time we go for a game, people who know me are surprised to see me on the court.
"But since I will be hanging up the boots anytime soon, I've already started planning to advance on my FIVB coaching course level II as I prepare for my next phase of life. I will concentrate on giving the team what I have gained throughout my playing career and nurture the future stars."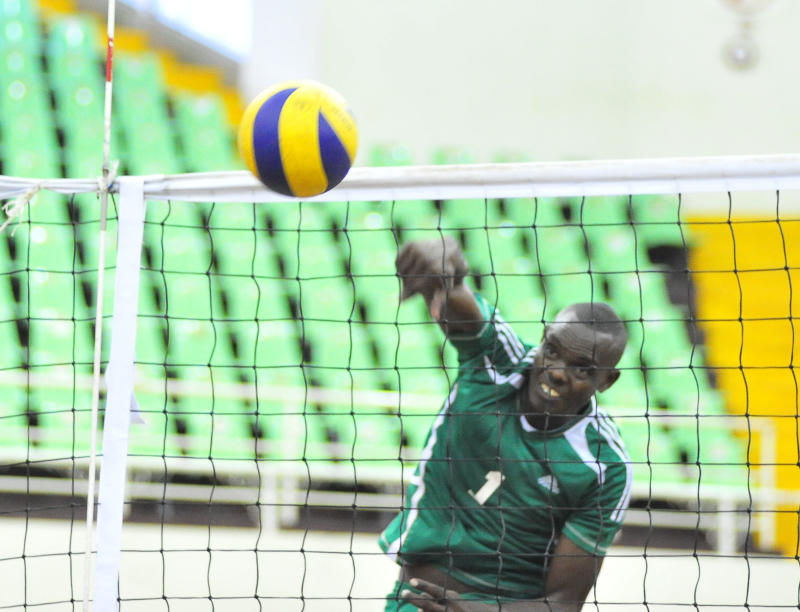 And for all his achievements with GSU, Kirwa's former teammate and current coach Gideon Tarus has described him as a true legend of the game.
"It is because of his discipline, hard work and commitment that Kirwa is still playing until now. He's been a true servant of the game and a mentor to many players. Though I don't rely on him so much his presence in the team is very important.
"He's our legend because of what he has achieved with us. He has done so much for Kenyan volleyball."