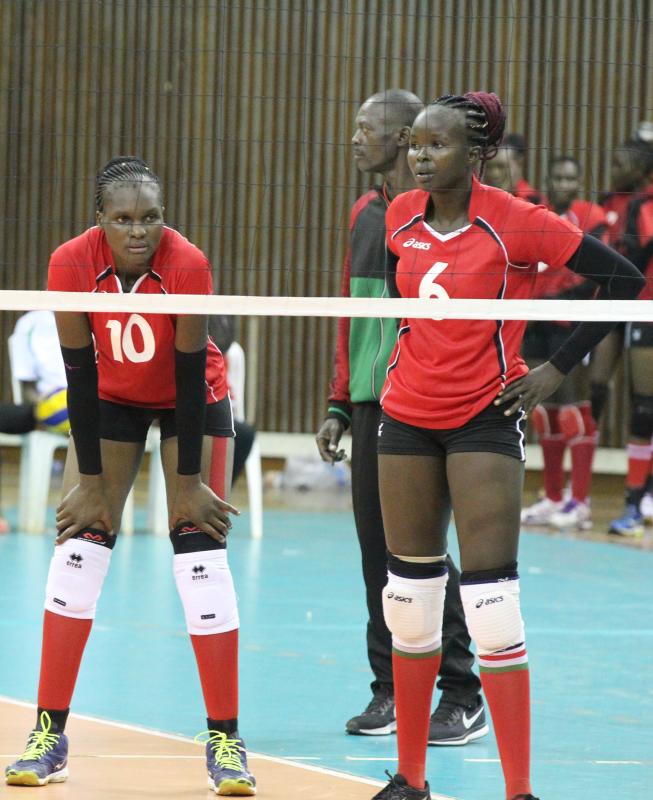 Move over Wacu, Luseneka is the new sheriff in town
Kenya Prisons setter eager to cement her place in national team after playing second fiddle to veterans Wanja and Wacu.
Kenya Prisons setter Joy Luseneka believes time has come to establish herself as a regular in the national women's volleyball team, Malkia Strikers.
The 29-year-old Lugulu Girls High School alumnus, who joined the wardresses in 2011 after sitting for her Form Four national examinations, has been playing a second fiddle to the experienced duo of Kenya Pipeline's Janet Wanja and Seychelles-based Jane Wacu. It has been a six-year wait.
But having finally made the breakthrough during the African Olympic Qualifying tournament in January in Cameroon, where Kenya clinched the sole 2020 Tokyo Olympic Games ticket for the first time in 16 years, Luseneka, feels she is ready to grab the opportunity given to her.
Luseneka was part of the Malkia Strikers team 'B' that won gold medal in the 2015 African Games in Congo Brazzaville barely a month before travelling with the Kenya U-23 team for the 2015 FIVB World Championships in Mexico.
Inspired by her club's back-to-back national league titles (in 2018 and 2019) that saw her claim the best setter award for two consecutive seasons before doing national duty with the senior team in Yaoundé, Luseneka is eager to prove her worth.
"It's not been an easy journey. Every time I've been called up to the Malkia squad, whether I got the chance to play or not, I left a different person. Playing in the shadows of Wanja and Wacu has really helped in learning dynamics of the game and grow as a player," Luseneka told Standard Sports.
"The back-to-back national league titles have motivated me and I'm more confident. It's every player's desire to play as many matches as possible, but for me to remain in the fold, I must work extra hard."
But despite having been overlooked by his predecessors, Malkia Strikers coach Paul Bitok is confident in Luseneka's ability and experience to seamlessly step into Wanja's role and become a mainstay in the team.
Bitok reiterated to continue with his rebuilding process ahead of next year's rescheduled 2020 Tokyo Olympic Games.
"I believe in Luseneka's ability. It's unfortunate she was not given more chances by the previous coaches. We must keep the same spirit and allow the young players take over from the seniors rather than keeping same generation for long," said Bitok.