Men's team ready for Africa Olympic qualifiers in Gambia
VOLLEYBALL AND HANDBALL By Ernest Ndunda | March 5th 2020 | 2 min read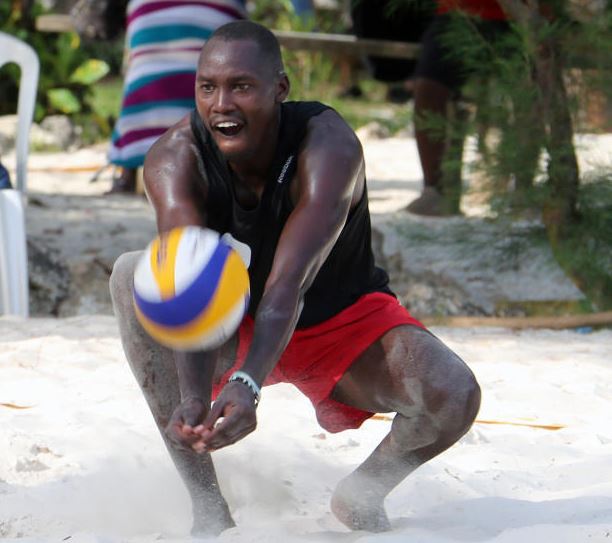 National men's beach volleyball team is upbeat about their chances at next week's Africa Tokyo Olympic Games second phase qualifiers in Gambia.
Coach Patrick Owino assured Kenyans that the team is ready for the qualifiers scheduled for March 12-16.
The Kenyan men team is in group C together with hosts Gambia, Mauritius, Botswana and South Sudan.
"We are confident of a positive outing in Gambia as the players are motivated and can do it," said Owino.
"We know the task ahead is gigantic and the pressure is being felt but we are ready for the battle. Our greatest challengers will be Gambia, who are also the reigning Africa beach volleyball champions," said Owino.
The tactician added that Gambia won the continental crown last year at the Africa Games in Morocco and will be looking forward to maintain their status.
He added that Gambia have been in top shape after featuring in several world tour series.
"We are strategising on how to handle the African champions despite them having an upper hand as hosts," said the coach.
He said the eight-man team, which started its residential camp in Mombasa on Monday, was responding well to training.
"The level of fitness of the players in encouraging."
Owino, however, said their focus will not only be on Gambia but on all teams.
"Every team is in the event to win and qualify for the third and final phase," he said adding that he will name his final team of four players on Monday.
Meanwhile, the national women beach volleyball was due to leave yesterday for the women qualifiers in Abuja, Nigeria that begin today.
Those in the contingent were Captain Phosca Kasisi, Gaudeciah Makokha, Braxides Agala and Yvonne Wavinya, Coach Sammy Mulinge and Ismail Chege as head of delegation.
The top two teams in both qualifiers will book a ticket to the third qualifiers scheduled for between March 15 and April 15.