Uhuru lauds Malkia Strikers for good show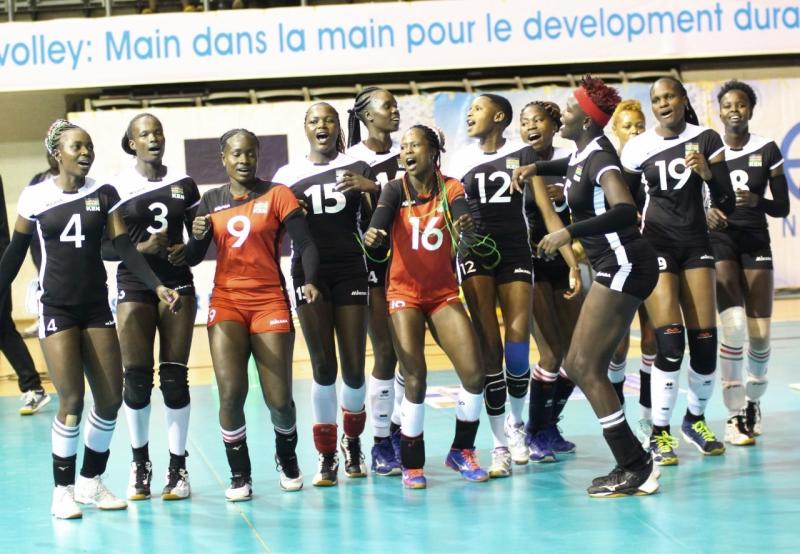 President Uhuru Kenyatta has led Kenyans in congratulating Malkia Strikers who sealed an Olympics Games slot on Thursday.
The Kenyan won all their matches in Cameroon to book an Olympic ticket.
The President termed the team's qualification, after 16 years of waiting, as a showcase of Kenya's rising profile as an African sporting powerhouse and assured the team of Government's continued support as they prepare for the games in Tokyo.
Deputy President William Ruto also posted his congratulatory message on his officer Twitter page: Congratulations # MalkiaStrikers for qualifying for the 2020 Japan Olympics. Your hard work, wit, talent, skill, and determination has earned you the honours. We look forward to more of the same at the Olympic Games."
Former Prime minister Raila Odinga also posted: Hongera #MalkiaStrikers. Well-deserved and keep going all the best as you head to @Tokyo2020. Great job Ladies.
Sports PS Kirimi Kaberia also sent his congratulations to Malkia: "We now have three team sports at the Olympics as you join rugby sevens men and women's teams. As a government, we left the qualification process to your federation and the national Olympic committee of Kenya.