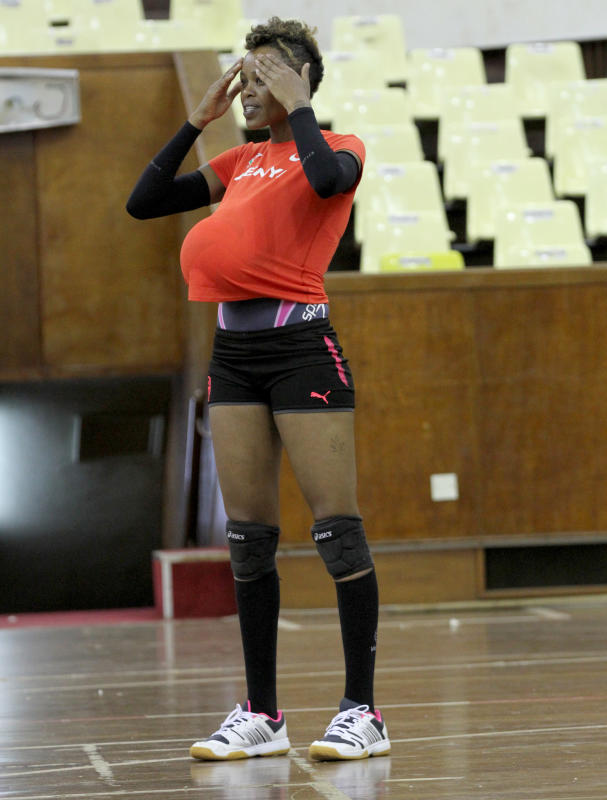 National women's volleyball team Malkia Strikers are leaving nothing to chance in their quest to secure a ticket to the 2020 Tokyo Olympics in Japan.
Kenya, who last featured at the global showpiece in 2004, have been in a residential training camp at Kasarani Stadium since last week ahead of next year's (January 2-10) African Olympic qualifying tournament in Cameroon.
And with the setter duo of Seychelles-based Jane Wacu and Kenya Pipeline youngster Esther Mutinda having finally joined the rest of the players in camp, head coach Paul Bitok is determined to help the team end their over a decade Olympics qualifying drought.
Flamboyant and experienced Pipeline setter Janet Wanja, who is still attending to some personal issues, is expected to report to the camp on Sunday.
SEE ALSO: Barcelona's Pique cycled to derby match with Espanyol
But to ensure the team achieves its objective in Yaoundé, Bitok has challenged the Kenya Volleyball Federation and the government, through the National Olympic Committee of Kenya (NOCK), to take a leaf from their opponents and facilitate them for high-profile friendly matches.
Cameroon, who denied Kenya a direct ticket to the 2016 Rio Olympics, have camped in Poland, while Egypt are planning to pitch camp in Brazil ahead of the tournament.
SEE ALSO: Greenwood offered 'life-changing money' to leave Man United
"So far, we are doing well and everybody is in good shape. We are currently working on the technical part as well as the basics (reception, blocking and service). I will introduce the team's system next week, followed by friendly matches," Bitok told Standard Sports after yesterday's training session at the Kasarani Gymnasium.
"This event comes once after four years, so we must do everything possible to qualify. Turkey are willing to play us in a friendly match, but we don't know if it will materialise. I have already talked to the federation president (Waithaka Kioni) to request the government help us have at least two high-profile friendly matches before the tournament."
Bitok added:"Cameroon and Egypt already have plans to go to Poland and Brazil respectively. So, for us to compete favourably, we must prepare well and play against strong teams in friendlies."
"If possible, I would like us to travel to Turkey five days before the tournament. Those friendlies will help us identify our weaknesses as we introduce the new members in the team."
The former men's national team captain also revealed that the nine-time African champions will clash with Strathmore University (men) in a friendly match today (2pm) before taking a two day Christmas break on December 23.
Just like Bitok, setter Jane Wacu is confident the team will qualify for the Olympics. Even as the Anse Royale star laughed off sabotage claims from her end, she openly admitted that the team will miss the services of the injured Pipeline middle-blocker Trizah Atuka.
Atuka has been sidelined with a knee injury for nine months.
"Surely, how can I sabotage a team at such a crucial stage? We all know what Olympic means to us. I didn't intent to miss training last week. I have been attending to some personal issues at home since I came back, but now I happy to be with the rest of the team," said Wacu.
"The girls are in high spirits and we are all determined to end that long Olympic qualifying drought. But one thing for sure, we will miss Atuka's presence. She is such a dependable player, but I believe we have a perfect replacement for her."