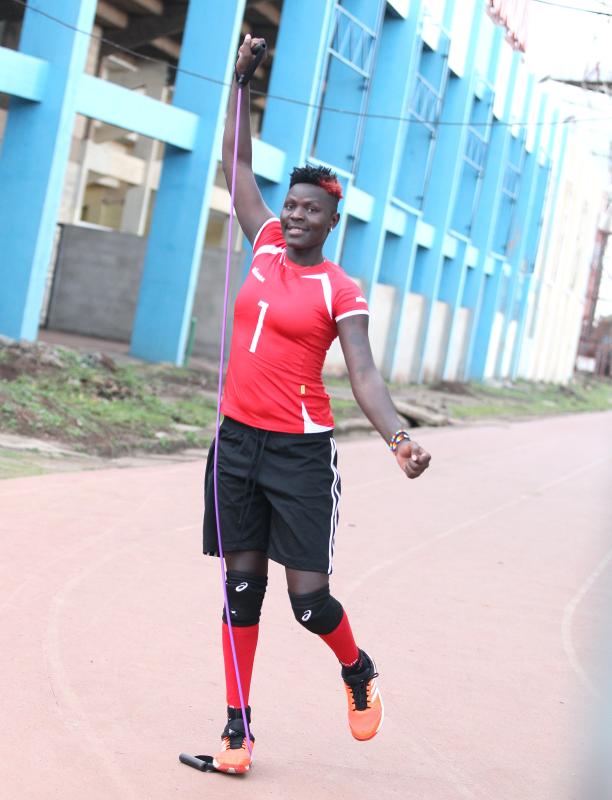 National team player left Kenya Prisons only two months after leading them to glory.
We caught up with fast-rising Malkia Strikers and Kenya Pipeline left attacker Sharon 'Chumba' Chepchumba.
How do you feel to be considered as one of Kenya's hottest prospects?
Though I feel great, it is also a challenge because it's not something easy and in order to maintain that position you need to put in more effort. But on the flip side, it's making me work extra hard.
Were you surprised after being named the best attacker at the African club championship?
I saw it coming and the award should have either gone to me or Tunisian Yulia Vorona.
What is your experience of the senior national team debut season?
It hasn't been all rosy, but the experience has been amazing with a lot of encouragement from my teammates.
You reportedly caught the attention of many European clubs at the World Cup in Japan, any updates?
Mmmmh...Yeah, something is in the pipeline, but we can't discuss that right now.
Why did you leave Prisons Kenya barely two months after helping them end Pipeline's dominance ?
It was one of the toughest decisions to ever make in my life. Prisons had promised me employment, but I felt my destiny was clearer while at Pipeline and that's how I switched my allegiance. Prisons are still making calls with the hope that I can change my mind. But I've settled in quite well at Pipeline.
And what do you expect in next week's Kenya Volleyball Federation National play-offs at Kasarani?
This is going to be one of the most competitive play-offs in recent years. All the four teams are in good shape, so expect nothing short of an explosive tournament. But with the training we've had and the mood in the team, I'm confident we will reclaim the trophy.
Is captain Trizah Atuka's injury a big blow to Pipeline?
Of course Atuka's absence is a huge blow to us. But I think we need to work hard, fight for her and win the trophy for her.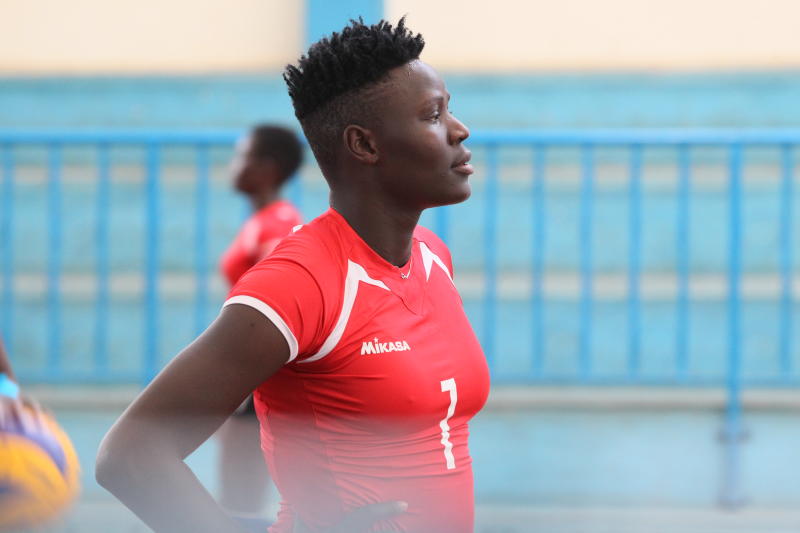 If you are stuck in a lift, which person would you like to get stuck with?
Hehehehe...my partner.
So, are you in a relationship and who is this lucky man?
Yeah, I'm dating a German guy and I love him so much.
Why a German man, does it mean Kenyan men are not your type?
No!No!No!. I've not said that I can't date a Kenyan man, it's just that I'm already taken and he's fully occupied my heart. We've been dating since 2018 and I'm very comfortable with him.
What do you hate about Kenyan men?
I don't hate them. Kenyan men are good but the problem is, they don't know how to take good care of their women.
Which teammate is your most trusted friend and confidant?
Jane Wacu anytime, anywhere.
What is your favourite meal?
Hahaha!!!Spaghetti served with chicken stew.
What's the craziest thing you ever done on the pitch?
There is a day I arrived late for training with my friend then I tried to lie to the coach only for my friend to set me up. I looked very stupid.
I hear you are the craziest person in the national team, how true is it?
Hahahaha… Sure, I think I'm the craziest person both at Pipeline and national team. I'm always happy and lively since my time at Prisons. I like singing and dancing to the Luhya songs (Isukuti). I always make everybody in the team lively.
What one thing can't you leave the house without?
OMG, I can't leave my house without a bottle of water. Water is life.
What do you like to do on your off day?
I'm an indoor person. I like watching European volleyball on you-tube.
Who was your first crush and first kiss?
Eeeeei!!!I've so many, but my first was an American singer John Legend. For the first kiss, I can't remember.
Who is your favourite musician and what kind of music do you enjoy most?
I love three musicians; John Legend, Arrow Bwoy and Shusha. I like listening to hip hop and R&B songs.
How do you handle the pressure of being in the limelight and attention from male fans?
Mmmmmmh!!! I always tell myself Chumba, it's you relax. I don't concentrate on what they say whether positive or negative. Personally, I'm a hype type of lady and it's not easy to be distracted.
Who do you think is the best sportsman/woman of all time and why do you think so?
Webuye West MP and former Kenyan international Dan Wanyama. He's a down-to-earth person in love with the game. I liked his character when he accompanied us to All African Games.
Who is your role model?
Serbian volleyball star Tijana Boškovi?. She's a great player and that's why I'm looking up to her.
If you had a choice of a country to be born in, which one will it be?
Germany. My aunt stays there and just like it.
What other sport(s) do you love to play, and how would you rate your skills?
I love basketball and football. But note that my basketball skills are zero. And for football, I used to play and I'm a very good goalkeeper. So, if Harambee Starlets need my services they can engage me.