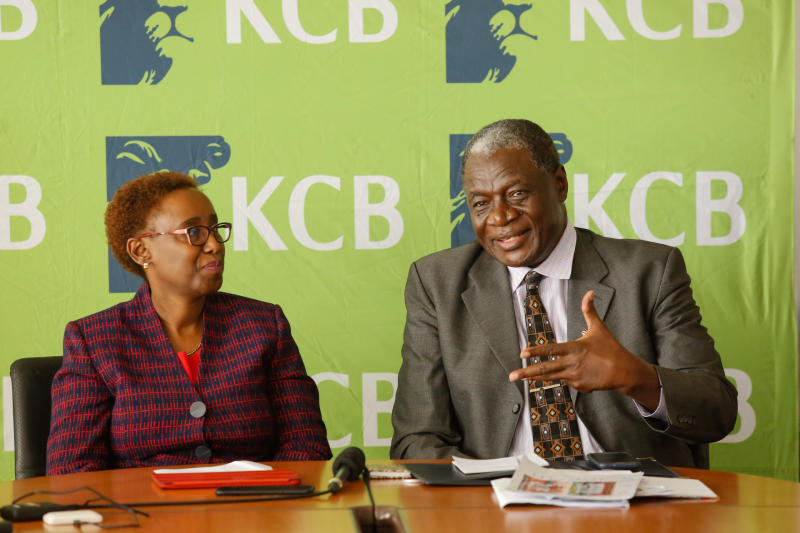 KCB has partnered with the Kenya Volleyball Federation (KVF) ahead of the KVF play-offs set for Kasarani on November 22-24.
The bank has injected Sh1m towards the sponsorship of the event where 80 per cent of the money will be used for prize awards.
Speaking during the cheque handover ceremony yesterday, KCB Group Head of Corporate and Regulatory Affairs – Judith Sidi Odhiambo said: "We are committed to deepening our support towards sports sponsorship in Kenya and across the region.
"We want to give sports fans an enhanced experience in line with our brand. KCB Bank is honoured to be associated with volleyball that has such a great history in our country."
SEE ALSO: How newspaper cuttings made Onyala global rugby star
KVF Deputy President Charles Nyaberi extended his gratitude to KCB for their unwavering support over the years and announced the transitioning to the new calendar.
"One of the main things we have experienced this year is that there is a new directive to change the league format so that it can conform to the international calendar. Previously, our calendar was from January to December.
SEE ALSO: Juventus fire coach Sarri after shock Champions League elimination
"In the coming year, we will adopt the Fédération Internationale de Volleyball (FIVB) calendar which will run from October to May and this will give the teams ample time to train and prepare to represent the country effectively in the international arena," Nyaberi said.
"We will retain the eight teams — four women and four men — as we work towards a lean but quality laden event which will speak volumes on the international scene," he said.
Nyaberi also announced the decision to waive gate charges to act as a magnet to bring in as many spectators as possible to support the teams playing at the play-offs.
The men team who will play at the play-offs are General Service Unit, Prisons Kenya, Kenya Defence Forces and Kenya Ports Authority.
Women teams will consist of Prisons Kenya, DCI, KCB and Kenya Pipeline.