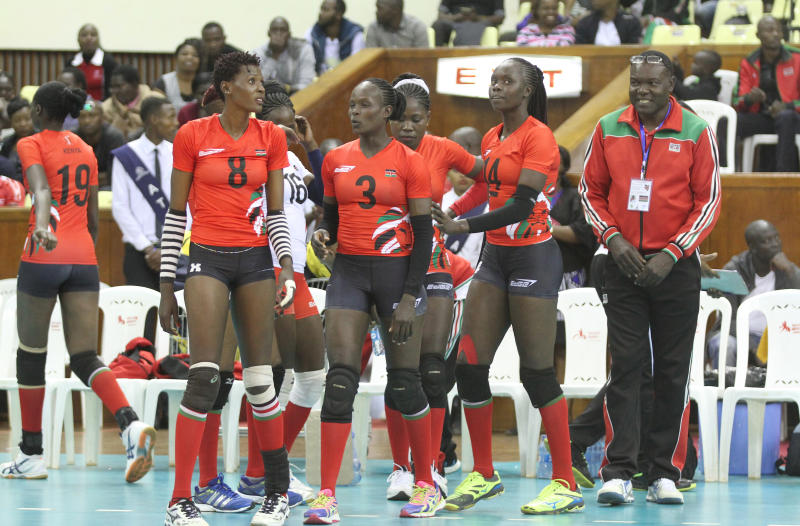 Kenya (Malikia Strikers) now wants to ruffle feathers at this year's volleyball World Cup, which will be held in Japan, this month.
Head coach Paul Bitok picked up his first title barely three months since his appointment, clinching gold at the Africa Games in Morocco.
SEE ALSO: Livewire Lukaku leads Inter Milan to Europa League semi-finals
Now the 44-year-old coach wants focus and more glory from the African Queens at the World Cup, which will run from September 14 to 29.
"Indeed, the results from the Africa Games has been as a result of team effort. We hope to replicate this all through other future tournaments starting at the World Cup," Bitok said on Saturday.
SEE ALSO: Jesus prays for one more miracle in Lisbon
On the fourth asking, Kenya finally was able to elbow out Africa Champions Cameroon in the Africa Games to successfully defend the title they last clinched at the 2015 games in Brazzaville, Congo.
"A huge win for Kenya. I highly commend the team for their comeback in the second set. That was a great show of mental composure and strength from the team. Playing against an opponent twice is not easy, especially if your second meeting is at the final stage," said Bitok.
SEE ALSO: Liverpool sign Greece defender Tsimikas from Olympiakos
Sports cabinet secretary Amina Mohamed has pledged to support the team in their future competition even as she lauded their win in Morocco.
"When Kenya women's team 'Malkia Strikers' take to the pitch, it is impossible to ignore their incredible coordination," she said.