Malkia Strikers go down but hope to bounce back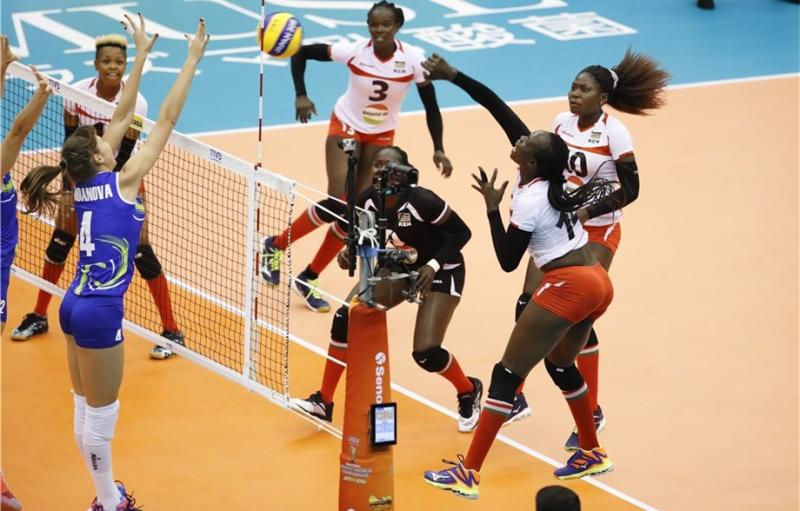 National women's volleyball team, Malkia Strikers, hope to end the Intercontinental Olympics qualifiers on a high note when they clash with Belgium in their final Group F match in Catania Italy at 7pm tonight.
The record Kenyan champions, who were due to face off with The Netherlands last night, lost by straight sets (25-17, 25-10, 25-14) to hosts and last year's World Championship finalists Italy in their opening match on Friday night.
The Netherlands, who thrashed Belgium by straight sets in their first match, were also scheduled to tackle Italy in a crunch tie last night.
This was the fourth defeat against the Italians in all competitions.
The Europeans proved their prowess as they dominated the match from the onset to easily claim the victory in less than an hour.
For the umpteenth time, Malkia Strikers' poor reception and service was badly exposed as the Italians showed no mercy to their home boy Shailen Ramdoo on the Kenyan touchline.
According to assistant coach Josp Barasa, the girls gave a good account of themselves in the first set but collapsed against the Italians due to basic errors.
"We played well in the first set, but we had so many errors in service. We really need need to improve on our services and blocking and court defense," Barasa told Standard Sports.
"We need to be aggressive in all areas in our two remaining matches against The Netherlands and Belgium."
With only the winners of in each of the six groups joining Japan in the volleyball competition at the Tokyo 2020 Olympics, the East Africans knew it would not be a walk in the park with Barasa declaring their intentions even before the tournament served off.
The Prisons Kenya head coach had said they were going to use the European tournament as part of their preparation for the upcoming All African Games slated for August 19 to 31 in Morocco.
"I believe this tournament will be a great platform to expose the new players in the team as well as help us prepare for the All African Games," Barasa said in a previous interview.
Ramdoo lined up captain Mercy Moim, Noel Murambi, Janet Wanja, Immaculate Chemtai, Trizah Atuka and youngster Gladys Ekaru in the opening set before bringing on Lorine Chebet, Pamela Masaisai, Sharon Chepchumba and Violet Makuto in the third set.
But the Kenyan girls still have a chance to become the first African team to appear three times in women's tournaments at the Olympic Games by winning the Continental Olympic Qualifiers early next year.