GAME ON FOR PIPELINE, PRISONS: Kenyan women volleyball teams aim for final slot in Africa tourney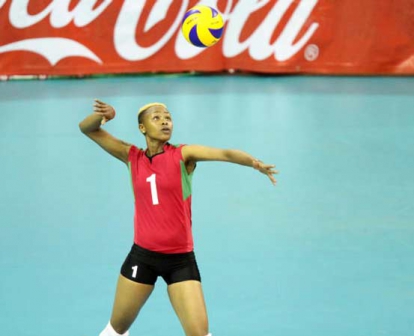 In any discussion on women Africa club volleyball, Kenya Pipeline and Prisons should feature prominently.
Not because there are no other formidable teams in the mix. Far from it. But it is because these two Kenyan teams have won a combined 12 African titles. Pipeline, the more decorated of the two, have lifted the trophy a record seven times, same as defending champions, Ahly of Egypt.
Prisons have won it five times and will be gunning for their sixth, maybe, when they play hosts Carthage in the quarterfinal of the continental club championships in Tunis today at 8pm. Their local rivals, Pipeline, will battle Sfaxien at 4pm.
BATTLE AHEAD
It would be a befitting dream for the Kenyans to play in the final, surely it would. But they know too well that the battle ahead, against the hosts, calls for resilience, patience and caution. Their blocks ought to be perfect, their spikes on point and concede minimal points, while exerting maximum damage on their opponents.
"It is going to be tough against the hosts, but we believe in ourselves. More so, the players are improving with every game and in a competition like this, we should always expect tough times," Kenya Prisons coach, David Lung'aho told Feverpitch on phone from Tunis.
On their way to the last eight, both Pipeline and Prisons registered a morale-boosting win of straight sets against their opponents on Tuesday night.
Pipeline defeated FAP of Cameroon 3-0 (25-15, 25-17, 25-4) to lead Pool C with three straight victories followed by Algeria's GSP, who beat Ghana's Police 3-0.
Prisons qualified as the second team from Pool D, behind El Shams (Egypt), after trouncing Gabon's Ndella 3-0 (25-14, 25-17, 25-12).
"We look forward to our training session ahead of the matches. We need to work on our weaknesses and play a slow, but sure game. We will work on our defence and counter-attack more because these areas have been wanting. I think we can work on it well. We hope for the best and also pray for our sisters Pipeline to win."
Just like Lung'aho, Pipeline coach Japheth Munala admitted it will not be a walk in the park for both teams, but urged his players to be at their best.
"Our goal is to play in the final, but we have stages to go through before reaching there. Sfaxien is a very strong team with many professional players," said Munala.
"They also have a very huge home fan-base; that is why I am personally worried about the quarters than any other match. I don't know if the crowd will affect the girls. Anyway, we are prepared and hoping for the best."