Teams arrive for Mombasa Open Tong Il Moo Do tourney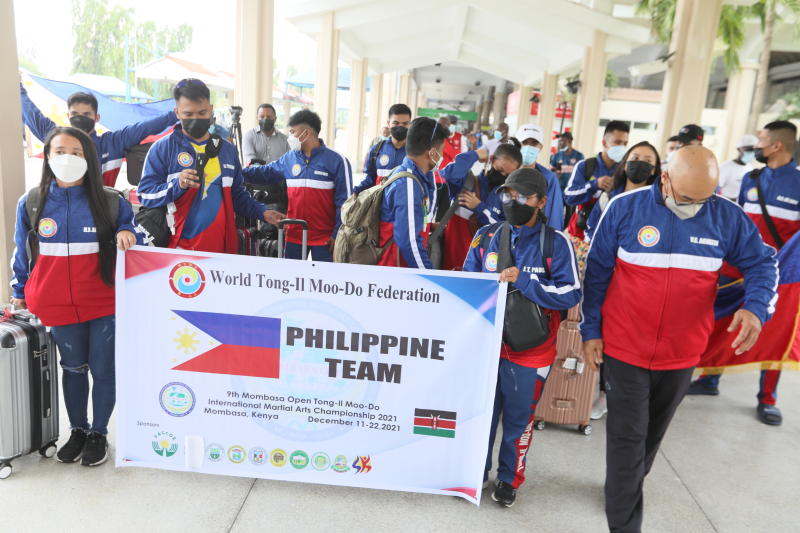 World champions Philippines arrived yesterday for the ninth Mombasa Open International tournament that starts in Mombasa this weekend.
Kenya Tong Il Moo Do Federation President Master Clarence Mwakio said Philippines, who have posed major threats to Kenyan players in the previous eight tournaments, landed Moi International Airport Mombasa with a team of 18 players.
"Philippines has a contingent of 18 players, the biggest ever for a foreign team since inception of the tournament," said Mwakio.
Mwakio, who is also the Africa Tong Il Moo Do Federation President, said Thailand and Turkey teams were expected to arrive last night.
Kenyan team Jasiri will move into residential camp today. Mwakio said the federation will ensure health and safety protocols are adhered.
He said all foreign teams will undergo Covid-19 tests before they participate in the tournament. The event will run on Saturday and Sunday.
Mwakio said health and safety protocols include keeping training sessions short and participants must wear clean face masks when not in action and avoid contacts that are unnecessary.
"We shall also disinfect the surfaces of the venue of the tournament and sanitise equipment to be used. Testing of temperatures will be done and social distancing will be observed," he said.
"We don't want to put anyone in any kind of risk as Covid-19 is concerned and that is why we will be strict on the protocols set by the Ministry of Health," said Mwakio.
Kenya's team coach Ibrahim Mchumba said the team is ready to defend the title. "We named a team of 50 players comprising 36 men and 14 women who will represent the country in the tournament. The team will be defending the overall title," said Mchumba. Team Captain Elvis Malibe said they are well prepared.