Polo: Samurai are Mugs of Mugs champions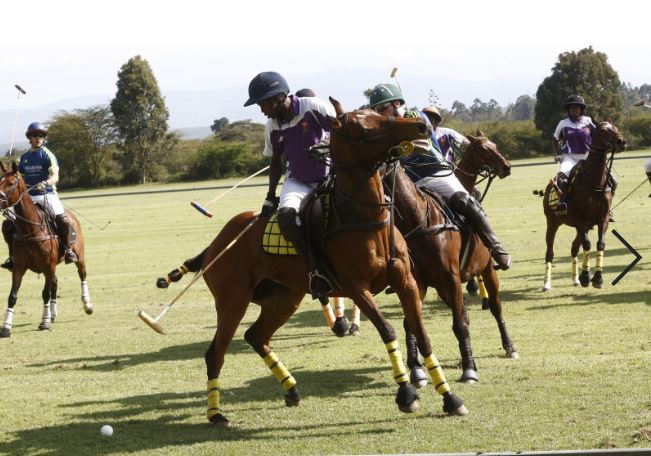 It was a befitting ending for Samurai as they lifted the Mugs of Mugs overall title.
And they did so without dropping a point. They first hit Jacaranda 5.5-4 and thereafter walloped Tack Rack 8-7 in a see-saw semifinal match.
Samurai defeated Mascor 5.5-4 on Sunday in an explosive final at Manyatta Polo Club, in Gilgil.
Man-of-the-match Jadini Nzomo steered Samurai to the title and his exploits saw him earn a call-up to the national team B that will face Zambia in three international matches at the same venue next week.
Jadini will no doubt thank his pony christened 'Baldo Girl', which was voted as the best pony of the match by tournament organisers.
"It was a tough one but we deserved it (to win the match). Our determination helped us emerge victorious. It was pure teamwork and nothing more. I must also thank Horomi (Nzomo) for her exploits that were invaluable," Jadini told The Standard Sports.
His sentiments were echoed by teammate Omwakwe Arunga, who said; "We are quite happy. I cannot even describe the exact feeling really."
Arunga was also named to the national team B alongside Jadini, Jose Craig and Henry Limb.
Jadini scored all the five goals in his team's heavy win after starting the match with the advantage of half a fraction of a goal from their low 2.5 handicap compared to Mascor's handicap 3.
Samurai missed the services of aggressive Amani Nzomo, who was injured in their semifinal match against Tack Rack.
Amani was replaced by Izzy Stichbury. In the Plate finals, Tack Rack's team of Ben Stonewigg (1.5), William Millar (1.0), Megan Griffiths (1.0) and Emily Stonewigg (-1.0) beat Jacaranda 6.5-4 to pick the bronze medal in the Mugs of Mugs Championships.
Ben Stonewigg (1.5), William Millar (1.0) and Megan Griffiths (1.0) each scored a double for Tack Rack in their 6.5 victory.
In the round-robin matches of the Division Three Championships, Cruise Control team of Kimoi Moi, Gideon Moi, Louis Roumeguere and Simon Muchene lifted the Stonewigg Bowl.
Before their triumph, Cruise Control were held to a five all draw by Nightmares.