Firearm holders bear responsibility of ensuring their gun is not accessible to intruders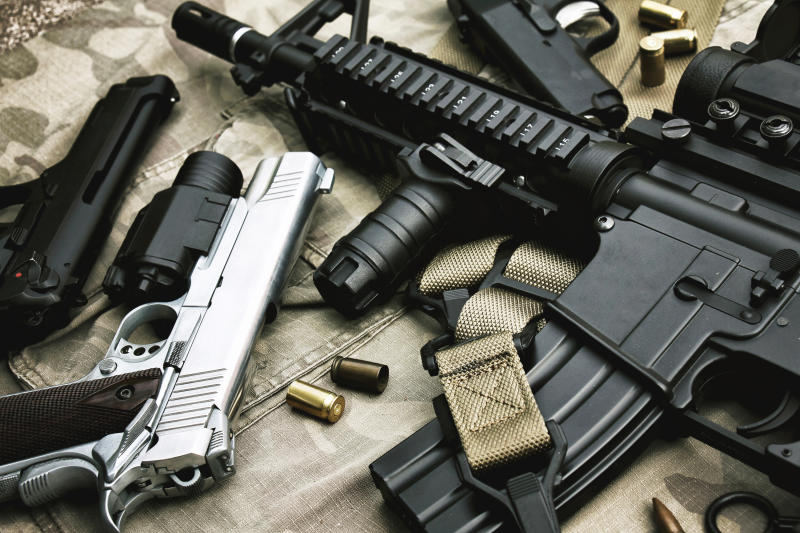 Though guns are not the most common method by which people attempt suicide, they are the most lethal.
When it comes to taking an own life by suicide; Intent matters, but so does method, because the method by which one attempts suicide will determine whether one lives or dies.
A postmortem conducted following the unfortunate incident whereby nominated MP David Sankok's son died, revealed that the minor died of a gunshot injury.
Access to firearms poses significant risks therefore minimising access to guns would greatly reduce the rate of suicide in the country.
In the wake of numerous gun incidents whereby guns find their way into the wrong hands, it is the sole duty of a licensed firearm holder to always ensure the safety of his/her firearm, in their homes and beyond.
Safe storage of firearms demands that guns be stored locked and unloaded; and that ammunition be stored separately in a different location.
This serves as a protective measure to reduce youth suicide and unintentional injury in homes with children and teenagers where guns are stored.
Parents misperceive a child's ability to gain access to a safe and fire a gun, to distinguish between real and toy guns, to make good judgments about handling a gun, and to consistently follow gun safety rules.
These misperceptions have led to intentional or unintentional loss of lives.
The practice of safekeeping of guns can go a long way in preventing the rising cases of suicides through misuse of guns. Here are some ways you can use to store your guns safely at home.
Gun Safes
Gun storage safes range from high-tech, mobile safes and fireproof safes built to protect larger collections of firearms.
Gun safes can only open through a combination, key, digital locking mechanism or through the use of the drill.
Gun cabinets
Steel gun cabinets are hard to get into and require a certain type of locking mechanism to gain access. They are light weight and therefore easily portable.
They are also cheap are great for gun owners who are on a budget.
Trigger locks
Trigger locks are two-piece locking mechanisms that fit over the trigger guard. There is a firm cylinder that fits behind the trigger, preventing the firearm from being fired.
Trigger locks come with a push-button keypad, combination, or key that opens the lock.
When attached to the trigger of a firearm, trigger locks prevent the trigger from being manipulated and thus being fired.
They are most effective for preventing children from accidentally using your firearms and injuring themselves or others.
Gun Box
Gun boxes offer unique access via their radio-frequency identification reader, or biometric reader. In this system of storage, only the authorized user's fingerprint, provided ring, label or wristband can open the box.
The safe is GPS-enabled so that if it's stolen it can be tracked in real time. Other safeguards in this include a motion sensor and alarm with an alert that goes to your phone if the box is tampered with.
Gun Vault
A gun vault is usually considered to be rather permanent and intrinsic to its location and comes in a variety of sizes and mounting options. In addition to using a fingerprint scanner for identification of the user, these safes feature a 'no-eyes' keypad, which allows the input of a numeric password in the dark.
Sentry Safe
Sentry safes can fit a collection of over 50 guns. The safes are equipped with electronic locks and use 14 extra-large three-way locking bolts to reinforce protection against pry-attacks.
Browning
An entire room fitted with a vault door can be turned into secure storage for your guns.
Related Topics