Rutini Wines are Belle Inn champions
UNIQUE SPORTS By Ben Ahenda | December 19th 2021 | 1 min read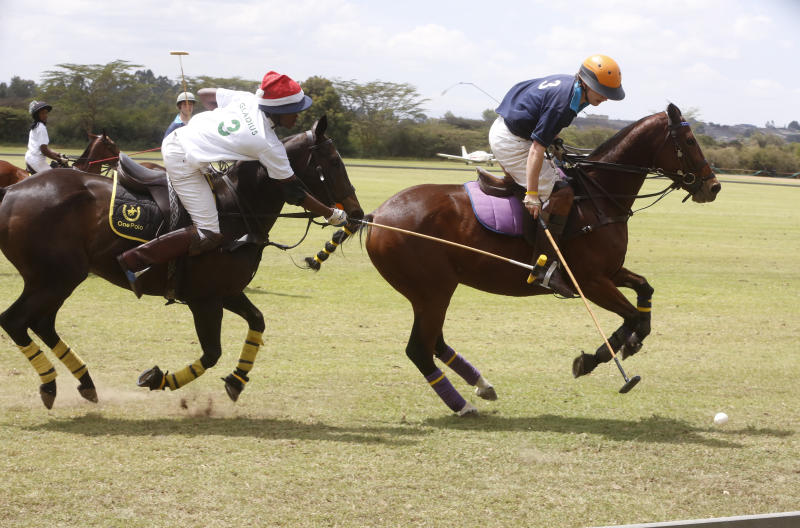 Rutini Wines triumphed in the Belle Inn Cup champions after they defeated Safaricom 4-2 to clinch the second division of the Christmas Ndume Cup championships on the final day of the three-day event at Manyatta Polo Club in Gilgil, on Sunday.
It was sweet victory for Rutini Wines who overcame a fancied Safaricom team led by Stutti Millar.
Safaricom had some mixed luck on the penultimate day of the tournament winning one match and losing the other.
In their last two matches, Safaricom defeated Dion Wines 5-2 before losing 3-1 against Amiran who were tipped to win the title against Sanlam yesterday.
Unfortunately, the final match pitting the two teams (Amiran against Sanlam) was rained-off forcing the organisers to cancel it.
"This match could not proceed because of the rains, which could have been dangerous to the welfare of our ponies," Kenya Polo Association chairman Gordon Millar told Standard Sports.
This is the first time this season that a match has been cancelled at the venue owing to a slippery pitch.
Millar said the tournament will resume next season at Nairobi polo Club.
The Christmas Ndume Cup tournament brought to an end the Kenya Polo Association Calendar of Events this year until next season that hits off with four events at Nairobi Polo Club next month.