Amiran set to face Sanlam in today's Christmas Ndume Trophy finals
UNIQUE SPORTS By Ben Ahenda | December 18th 2021 | 1 min read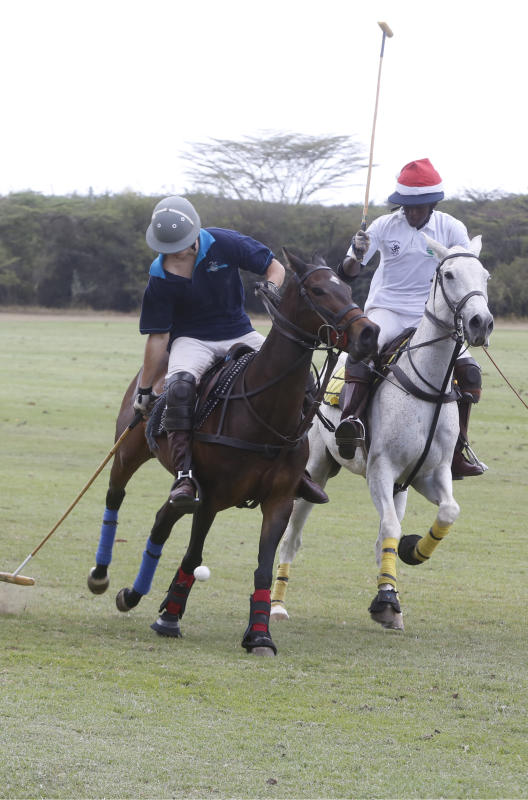 Title contenders Amiran face Sanlam in the Christmas Ndume Trophy finals at Manyatta Polo Club in Gilgil this afternoon.
This was after the two teams performed well in their second matches on Saturday ahead of their opponents as the three-day tournament entered the homestretch.
Amiran who on the opening day had dismissed Wine Box 6-3.5 settled for a 3-3 draw against Dion Wines having earlier beaten Safaricom 3-1 to end up with five points from three matches.
Ben Stonewigg scored a hattrick for Amiran team of Fred Kambo, Megan Griffiths and Emily Stonewigg.
The lone goal for Safaricom came through the efforts of Stutti Millar in the third chukka.
Against Dion Wines, Amiran put through their three goals through Stonewigg who had a good day in the office to emerge as the man of the match for his side.
Josh Seagon and Cheza Millar replied for Dion Wines with the former scoring a double as their team got relegated to the play-offs.
On their part, Sanlam secured a 5.5-3 over Wine Box to book a date with Amiran in the finals.
On-form William Millar scored the five goals in the second (two), third (one) and final (two) chukkas for Sanlam as handicap 1 Nick Millar replied for Wine Box with a double scored in the second and fourth chukkas.